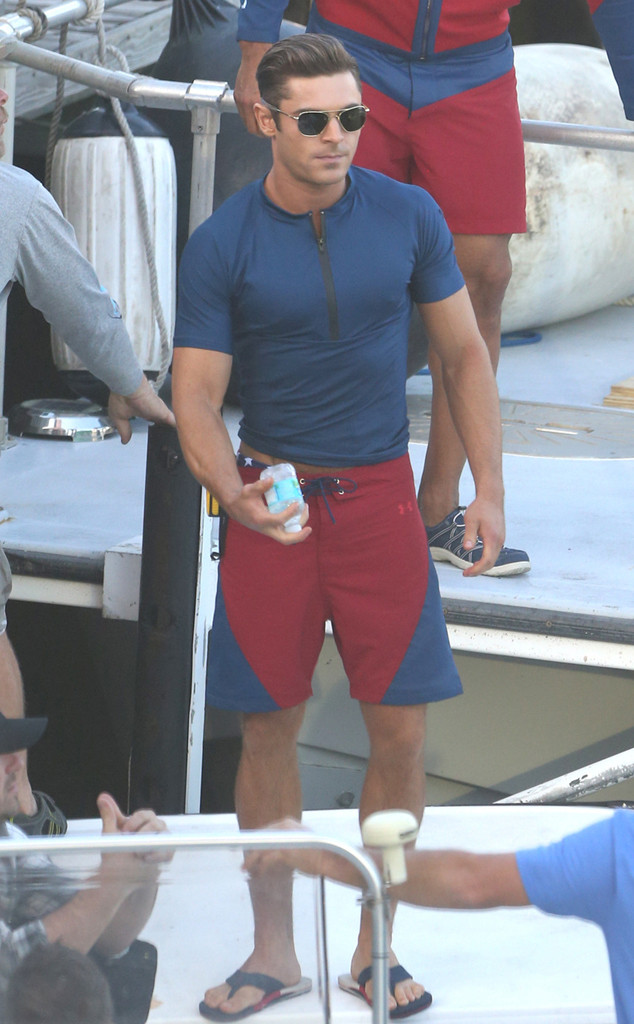 Thibault Monnier / Pacific Coast News
Today just got a whole lot hotter.
Zac Efron was recently spotted on set of the upcoming Baywatch film in Boca Raton, Fla., looking hunkier than ever in what appears to be his lifeguard uniform. The 28-year-old—appearing more than ready to save a few lives—sports dark aviator sunglasses, a rash guard and matching board shorts with flip flops.
Also close by was Dwayne "The Rock" Johnson, who will star alongside Zac in the "big, fun and RATED R" flick to hit theaters in 2017.
Johnson posted the same shot and wrote, "Zac's ad-libbed responses were brilliant! Talented and great dude. World get ready to have some fun, 'cause the beach will never be the same again."
These two aren't the only stunners to turn things up a notch at the beach. In fact, the entire cast of Baywatch is shaping up to be quite the sight for sore eyes.