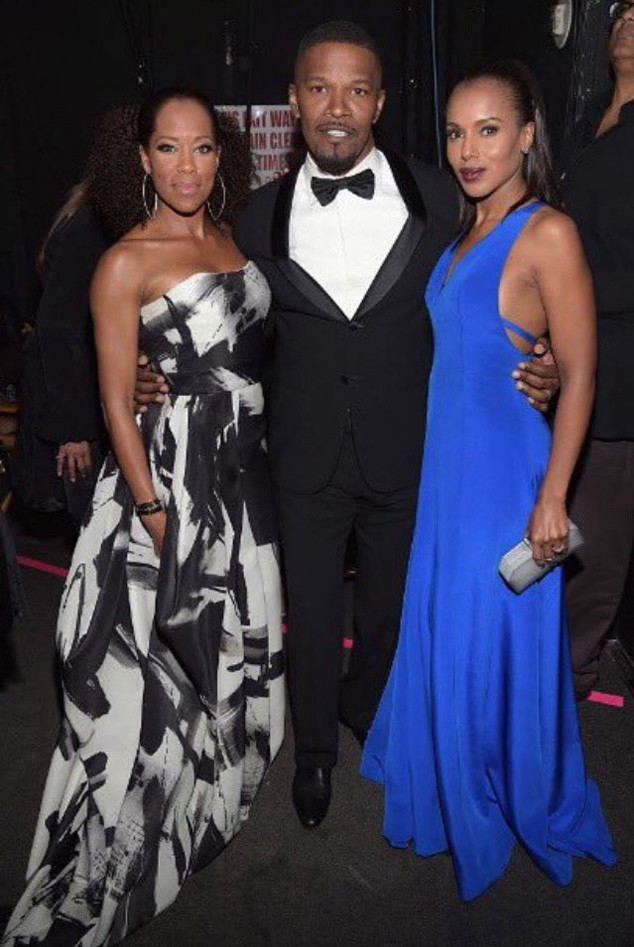 Twitter
Unchain our hearts! In a year of epic film and television reunions, here's a silver screen gem to add to the list.
Almost a decade before Kerry Washington became synonymous with "handling" White House relations, she celebrated an early role as Ray Charles' devoted wife Della Bea Robinson in the 2004 biopic Ray.
Starring alongside Jamie Foxx in the titular role and Regina King as his on-the-road lover Margie Hendricks, the trio went on to win over the box office and garnered Foxx his first Oscar.
The musical stars have aligned 12 years later when all three were brought together on the same red carpet at the American Black Film Festival Sunday where King was a featured speaker.