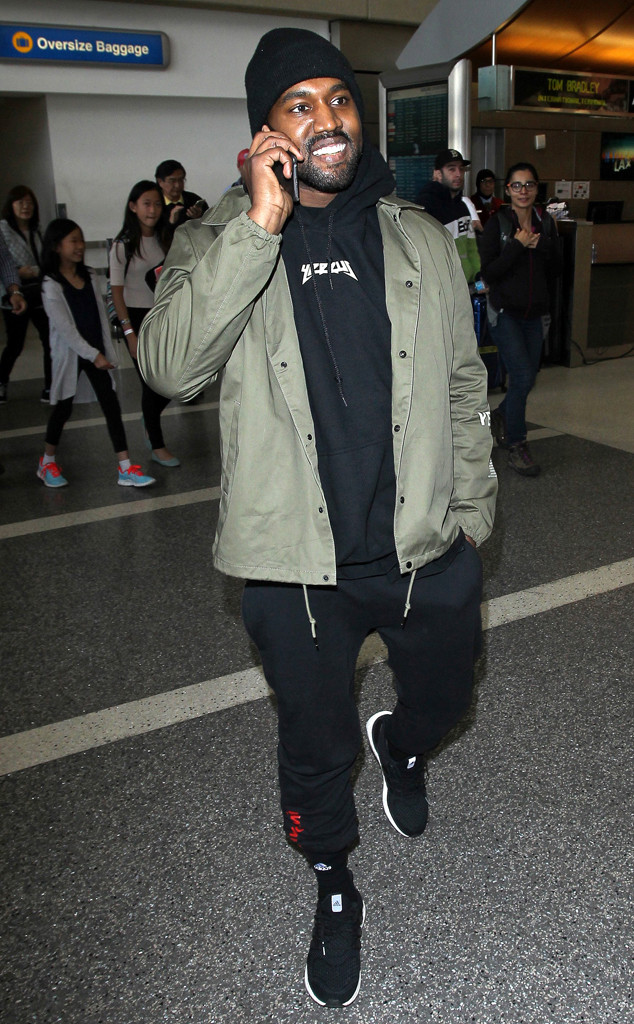 GOME/AKM-GSI
Tax season is upon us and all we can say is...
We're glad we're not Kanye West's accountants.
The platinum-selling rapper caused quite a stir Sunday when he tweeted (really that sentence could have ended there, but we'll go on) about being "53 million dollars in personal debt"—a shocking pronouncement even for him, a professional agitator, because...well...you'd just assume that his balance sheet tells a different story. Just look at his lifestyle!
"He isn't actually in $53 million in debt," a source close to Kanye and wife Kim Kardashian tells E! News. "That's the money he's spent over the past 13 years on fashion, his films and music videos. It's not debt per se. He always invests in himself and that's where that number came from."
West unwittingly suggested as much when he tweeted yesterday, among other things, "perhaps a fashion group will cover the 53 that I've invested over the past 13 years…" He also noted that of course he's "personally rich and I can buy furs and houses for my family...but I need access to more money in order to bring more beautiful ideas to the world."
So apparently Kanye just needs a brush-up on what "personal debt" means before he throws such a term around next time. Because really, his predicament—if, in fact, this qualifies as a predicament—isn't that unusual. (And happily, we know his wife ain't a gold-digger—Kim keeps her considerable finances separate. Coincidentally, Forbes put her 2015 earnings at $53 million.)