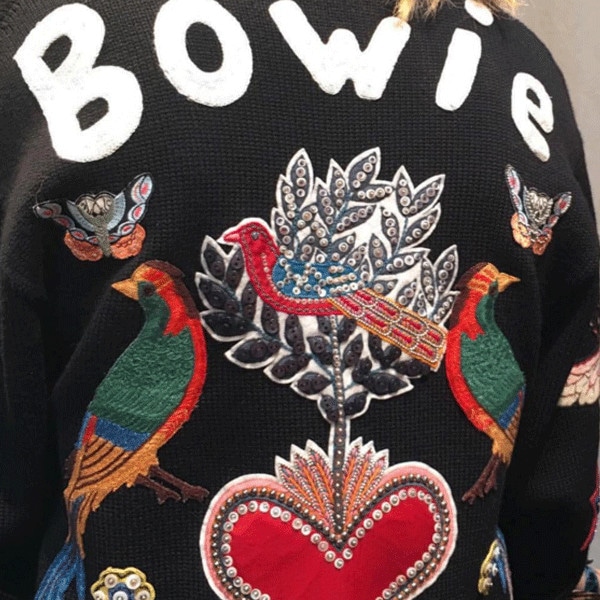 Instagram
Iman is honoring David Bowie in her own special way this weekend.
Hours before Lady Gaga performed at the Grammy Awards in tribute to the "Modern Love" singer, Iman took to Instagram where she made quite the heartfelt statement with her outfit.
Wearing a black sweater with the word "Bowie" transcribed on the back, Iman made it clear that her late husband was on her mind shortly before music's biggest night. "@gucci #Fall2016," she wrote on the social media site with a complete look of the sweater.
Despite speculation in the days leading up to CBS' telecast, the model ended up not attending the awards ceremony that also featured David in the in memorium segment.
Ultimately, tonight's award show gave plenty of respect for David who earned his own share of awards in his unforgettable career.
During her moving tribute to the rock icon, Lady Gaga channeled David's glam rock alter ego Ziggy Stardust with her bright colorful hair, white embellished suit and pink feathered boa. Along the way, she sang a medley of songs including "Space Oddity," "Fashion" and "Let's Dance."
"Put on your red shoes and dance the blues," Lady Gaga shared on Instagram with her red carpet look. "The world loves you David."
Watch the Fashion Police Grammy Awards special Tuesday at 8 p.m. only on E!