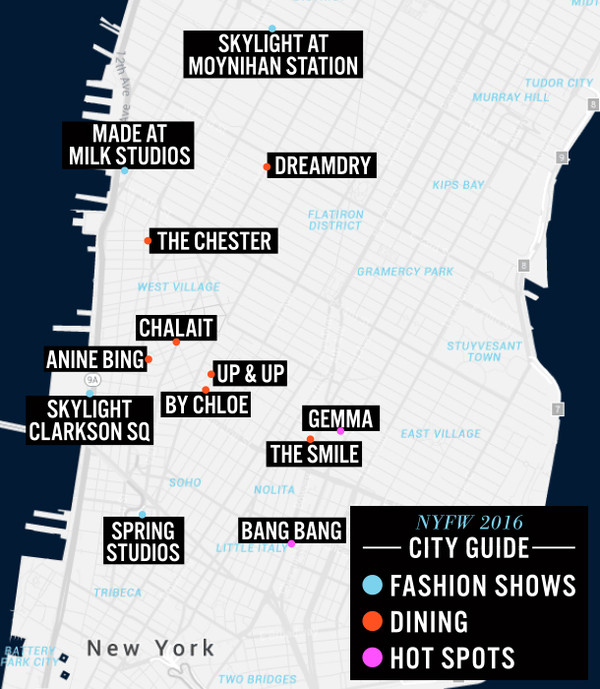 You're in New York. You spot photogs headed in all directions. Black SUVs shielding incognito VIPs swoosh by. Well-dressed socialites run into the busy streets for quick photo ops.
It's certainly fashion week!
Where do the models off duty actually go, well, off duty? Where can you grab a bite to eat and possibly catch a celeb sighting? Look no further than our Fashion Finder map—your guide to all things NYFW.
And keep checking back—we'll be updating this list all week long!