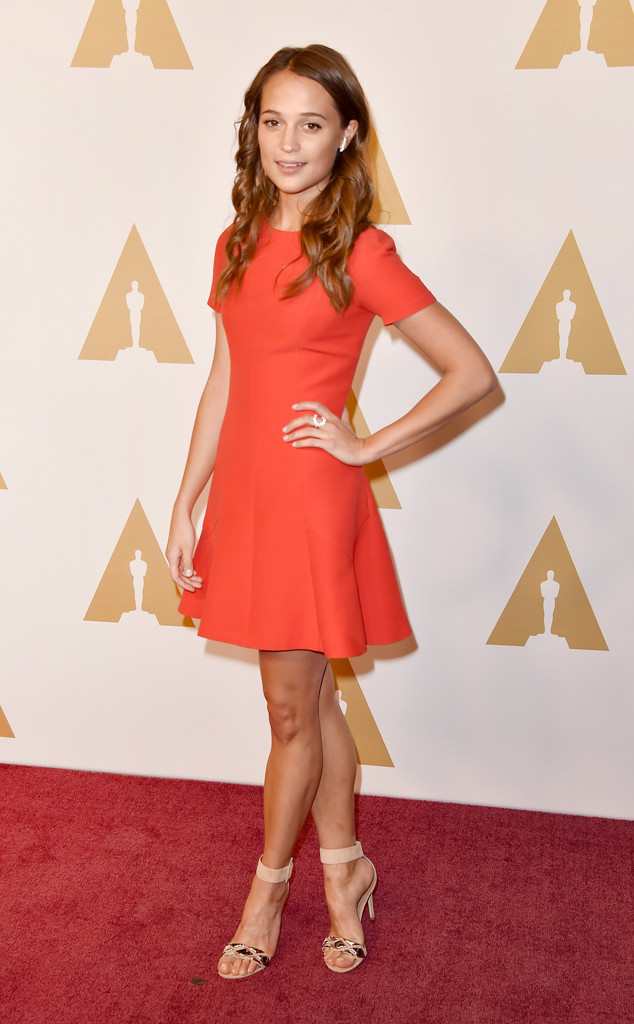 Kevin Winter/Getty Images
When it comes to Oscar Sunday, there's a lot for nominees to think about.
Sure, there's the fashion that will be seen by viewers all around the world. And yes, there's that possible opportunity of delivering an unforgettable acceptance speech in front of your Hollywood peers. But perhaps one of the biggest decisions before award show day is deciding who gets your lucky plus one ticket.
For Alicia Vikander, her decision for the Academy Awards has already been made. And in our humble opinions, it's a pretty sweet choice.
"Oh, my mom!" she shared with E! News' Catt Sadler after being asked who will be her date to the upcoming ceremony.
As for the one person she can't forget to thank if and when she wins, that's an easy one too. "Mom again," she admitted with a giant smile on her face.