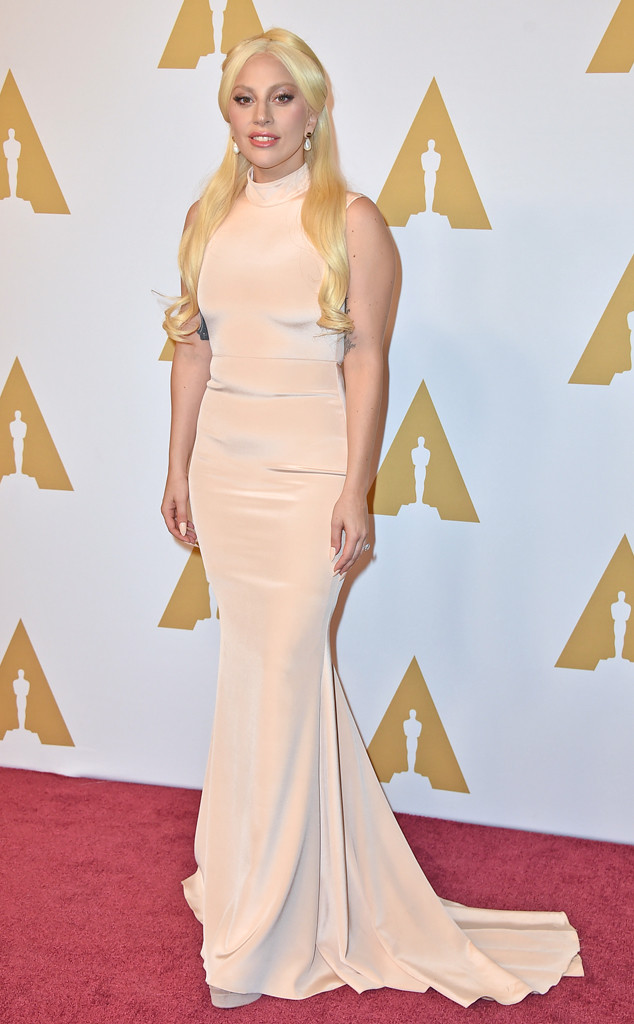 Jordan Strauss/Invision/AP
Life is really good for Lady Gaga right now.
Fresh off the (Gucci) heels of her Super Bowl appearance, the singer attended today's Oscars nominees luncheon at the Beverly Hilton Hotel.
The annual soirée toasts the year's nominees with a seated lunch that ends with a class photo. Gaga is nominated for the song "Till It Happens to You" from the documentary The Hunting Ground.
At one point, newbie Oscars producers David Hill and Reginald Hudlin took to the stage to share a few words. Hill gave a special shout out to Gaga for her performance of the national anthem at the Super Bowl.
Hill, a producer of several past Super Bowls, called Gaga's performance "the best rendition I have ever heard, and, trust me, I've heard a lot."
Gaga was certainly surprised by the unexpected praise. Her mouth dropped open when she heard her name and tears rolled down her cheeks as Hill gushed. She was was so overcome with emotion that she rested her face in her hands before taking a deep breath to regain her composure and wipe the tears from her face.