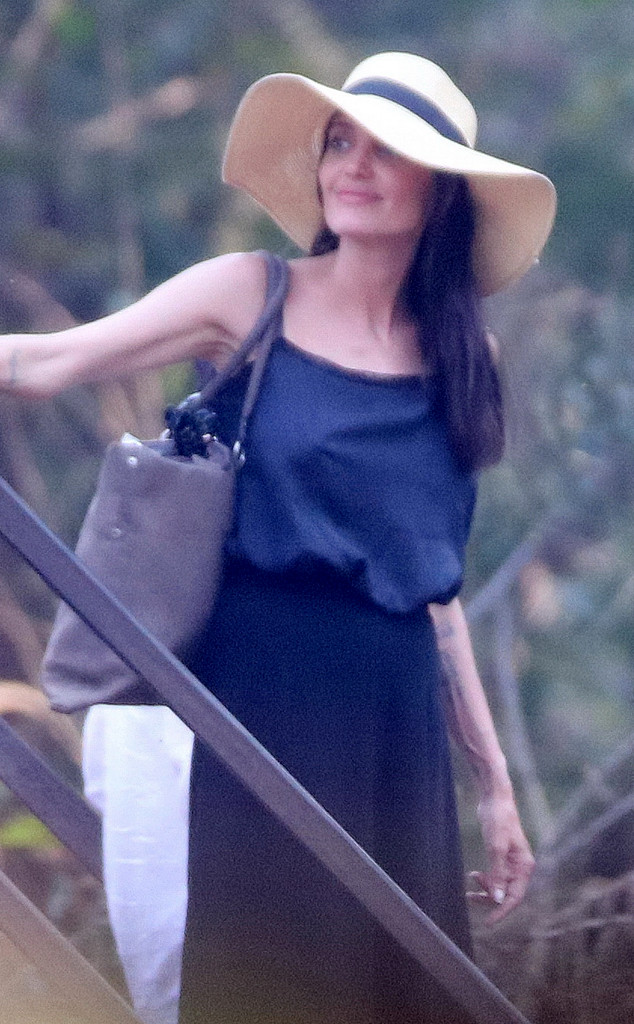 Coleman-Rayner
Angelina Jolie has added some fresh, new ink to her collection of tattoos!
The 40-year-old already has quite a few tattoos, but she only continues to add more, debuting three massive pieces on her back while filming in Cambodia this week.
The new ink joins her other famous tattoos, including a tiger on the bottom of her back, Cambodian writings on her left shoulder and the phrase "Know Your Rights" right below her neck. With the new additions, her back is now almost entirely covered in ink.