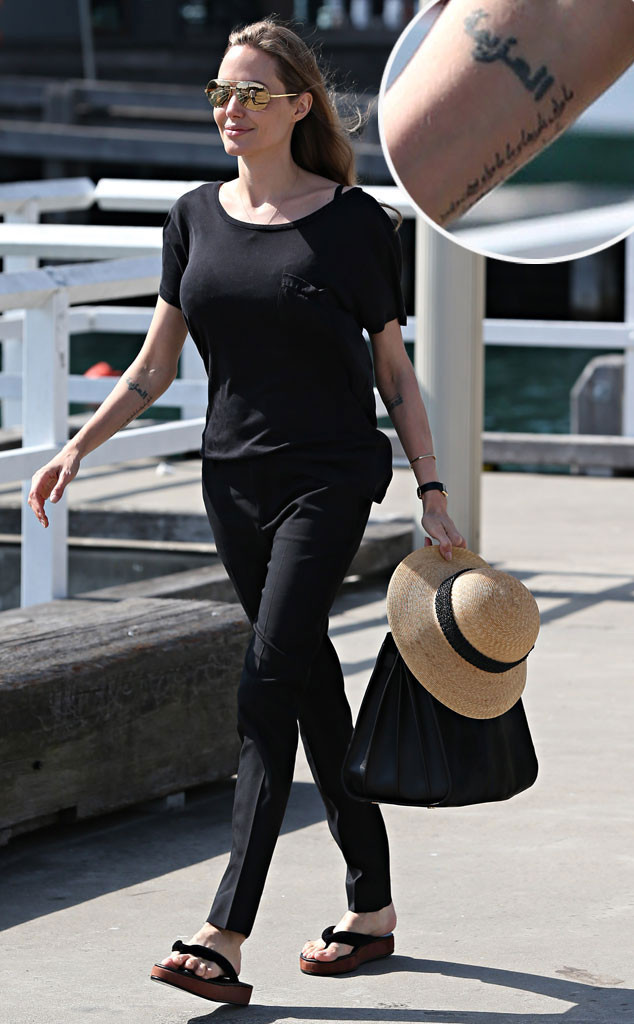 Kirk Powell / Splash News
New ink alert!
Angelina Jolie debuted a new arm tattoo on Sept. 9 while stepping out in Sydney, Australia.
The new artwork appears to be made up of Arabic words and is located on her right forearm, near another similar design.
Jolie has been very open about her obsession with tattos.
In a past interview with Marie Claire she said, "I love them. They're body art."
"I don't think it's abnormal that someone who spends their life in other skins wants to claim their own by marking things on it that matter to them," she added at the time.