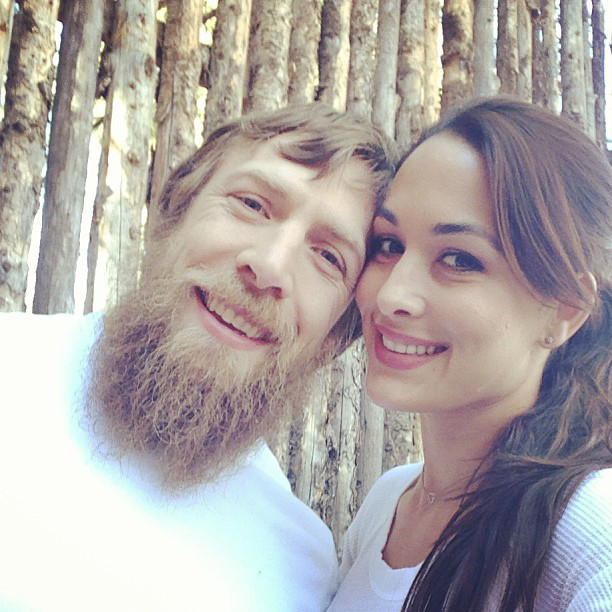 Daniel Bryan is hanging up his wrestling boots for good.
The 34-year-old WWE star, who is married to Brie Bella, announced his retirement from the sport on Monday via Twitter.
"Due to medical reasons, effective immediately, I am announcing my retirement. Tonight on Raw, I'll have a chance to elaborate. #gratitude," he wrote.
The former World Heavyweight Champion had been on a medical leave from WWE for almost a year since April 2015 for a concussion-related injury and was unsure if he would ever be able to compete again. He also previously underwent neck surgery in May 2014.
The disappointing news of Bryan's departure from WWE comes on the heels of sister-in-law Nikki Bella's announcement that she might not be able to return to the ring herself after undergoing a bone fusion procedure in her neck two weeks ago.
"I have basically a broken neck, a pretty bad herniated disk," Nikki exclusively explained to E! News.
While Nikki's surgery was a success and she continues to recover, the future of her wrestling career still remains unclear. However, she has chosen to remain optimistic.
"I truly have such hope that I will get to compete in that ring another day," she said. "I really do."