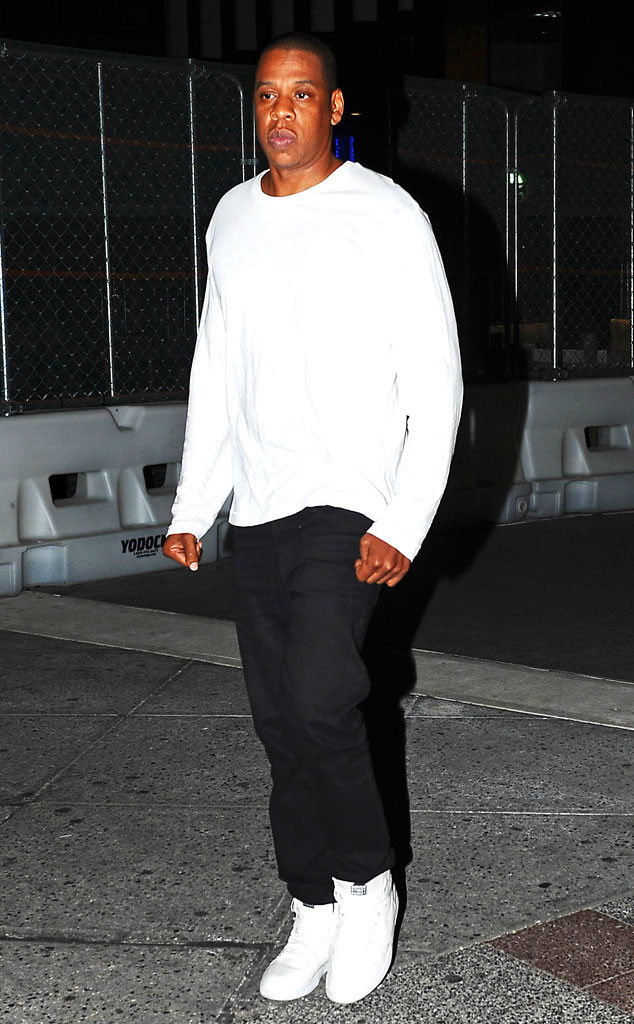 Splash News
Jay-Z may be one of the best rappers alive, but he really isn't up to par with his social media game.
The 46-year-old rapper was one of the many celebrities in attendance at Super Bowl 50 on Sunday, obviously supporting Beyonce during her iconic halftime show performance with Coldplay. At one point during the game, Usher interrupted him with something he didn't quite comprehend: Snapchat.
Yes, the R&B singer took a video selfie of himself with Hova and Queen B, but the power couple didn't appear to get the memo.