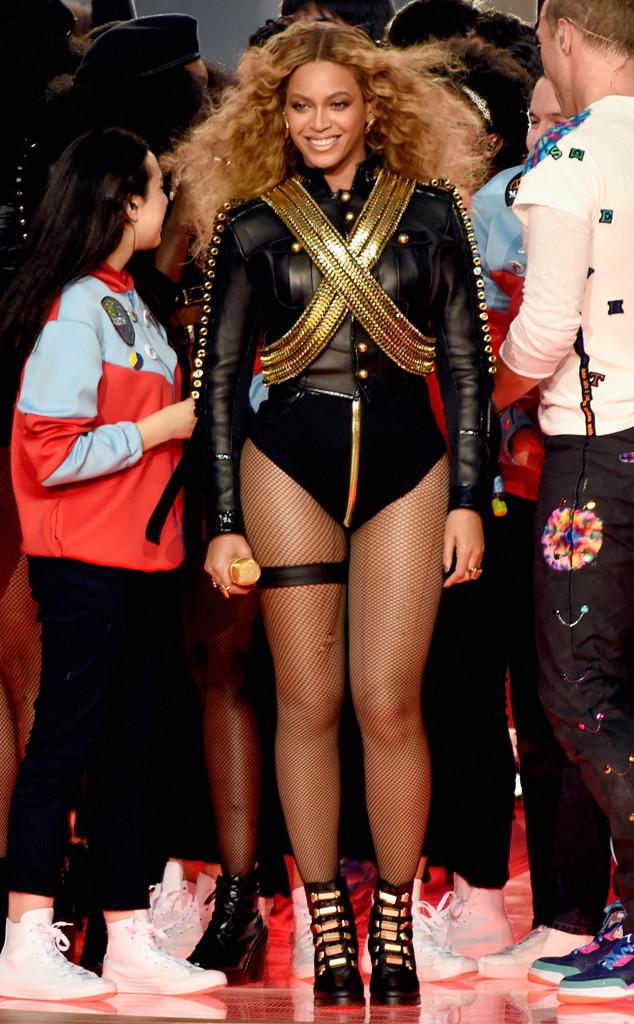 Kevin Mazur/WireImage
Shout it from the rooftops, Beyoncé has just announced a new world tour!
Minutes after stealing the show at the 2016 Super Bowl halftime show, the Grammy winner announced The Formation World Tour. Pre-sale tickets for Beyhive fan club members and American Express Card Members are available Feb. 9 while tickets for everyone else go on sale Feb. 16.
The tour will kick off in North America on April 27 in Miami, Fla. at Marlins Park with 21 additional stadium dates lined up throughout the country including New York City, Los Angeles, Chicago, Toronto, Philadelphia, Dallas and more.
The news comes just one day after the superstar released her new single "Formation." In fact, Yonce fans have had to wait since December 2013 for their favorite singer to release new music on her own, when she famously surprised the world with her self-titled album. In her defense, however, she's been featured on several tracks with some of her musician pals over the last several months.
In fact, the singer recently teamed up with Chris Martin and the rest of his Coldplay band members for the track "Hymn for the Weekend"—which was featured on their 2015 album, A Head Full of Dreams.
Along with announcing her tour, Bey revealed that part of this tour will be to help relief efforts concerning Flint, Michigan's water crisis.
"True to her life's work of always giving back, fans will be given the opportunity to participate in Beyoncé's #BeyGOOD initiative supporting local United Way programs and the continued work surrounding the water crisis in Flint, Michigan," the release stated.
"United Way of Genesee County has been at the forefront of distributing thousands of filtration pitchers, faucet mount filters, replacement cartridges and truckloads of water to underserved populations to address immediate needs in Flint Michigan. They are also partnering with the Community Foundation of Greater Flint to create a fund that will address long-term developmental, education, nutrition and health needs of the children affected by the Flint Water Crisis."