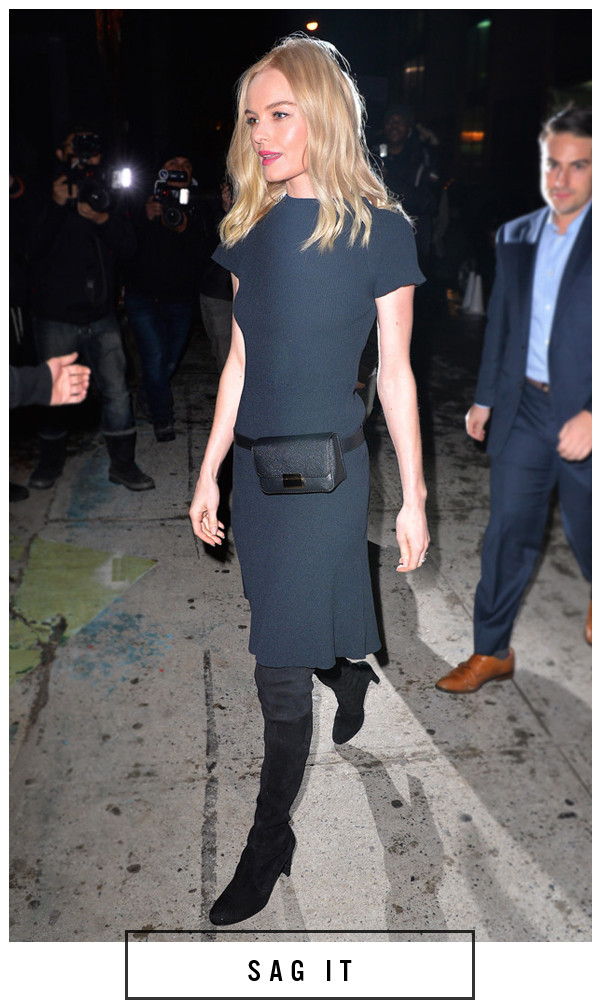 Robert Kamau/GC Image
Before you throw us the side-eye, let us remind you of the practical benefits of the fanny pack.
1. It relieves stress on the body, specifically the shoulders.
2. There's less chance that you'll lose your stuff or get pickpocketed.
3. You will be noticed.
Now, let us now show your five reasons why this modern take on the '90s throwback deserves your investment.
If you're going out on the town, like Kate Bosworth, a tiny pack worn sagged to the side is quite convenient (you can hold two drinks now!). It'll almost look like a belt. Not to mention, it adds an interesting dimension to a simple, classic look. You could go all monochrome and opt for a bag with some texture on it, or bring a pop of color into the mix with a bold or printed bag.