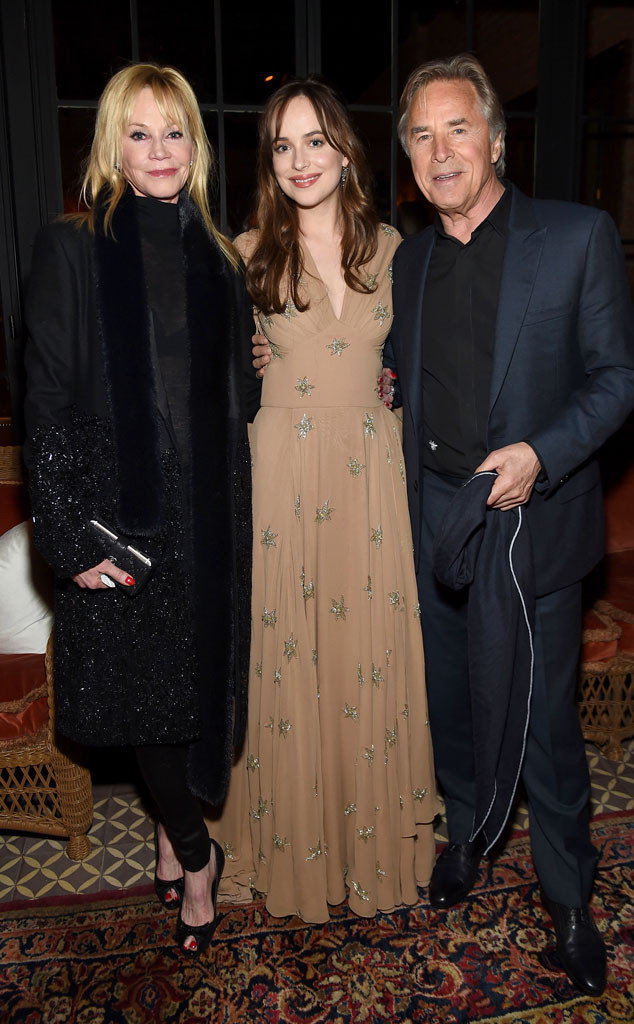 Jamie McCarthy/Getty Images
No matter how grown up Dakota Johnson is, she could never turn down an A-list red carpet escort from her own mom and dad.
The actress synonymous with Anastasia Steele took a break from all of the Fifty Shades of Grey chatter to celebrate the release of her latest film, How to Be Single, a romantic comedy also starring funny ladies Rebel Wilson and Leslie Mann
The brunette beauty hit the red carpet in New York City Wednesday night dressed in a nude gown adorned with sparkling star embellishments from top to toe.
While she kept the jewelry to a minimum, her best accessories were arguably her mother, Golden Globe winner Melanie Griffith, and father, actor and singer Don Johnson, who escorted their daughter down the red carpet. Her half-brother Jesse Johnson also posed for pictures with the beaming family.