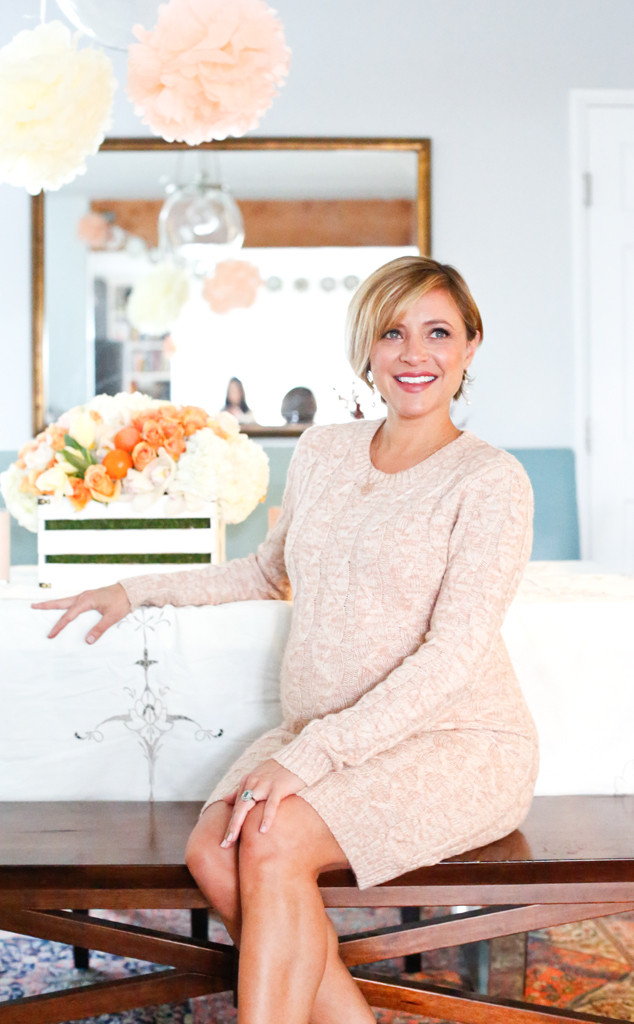 Christine Lakin's countdown to baby has been quite the beautiful experience.
The former child star is anticipating the arrival of her baby girl, and was able to celebrate with a sweet baby shower thrown by family and friends at a private Hollywood Hills home on Sunday. And despite Mother Nature giving SoCal a downpour on that day specifically, Lakin couldn't have been happier with the turn-out.
"My baby shower was such an incredible and memorable day, made in part by my wonderful friends, Good Carma Studio, Coldstone and the torrential rains of El Nino," the Step by Step star joked.
"Talk about mother nature showering us with love! I knew the theme would be Peach since I'm having a little girl, who will likely inherent some of her mama's Southern qualities."