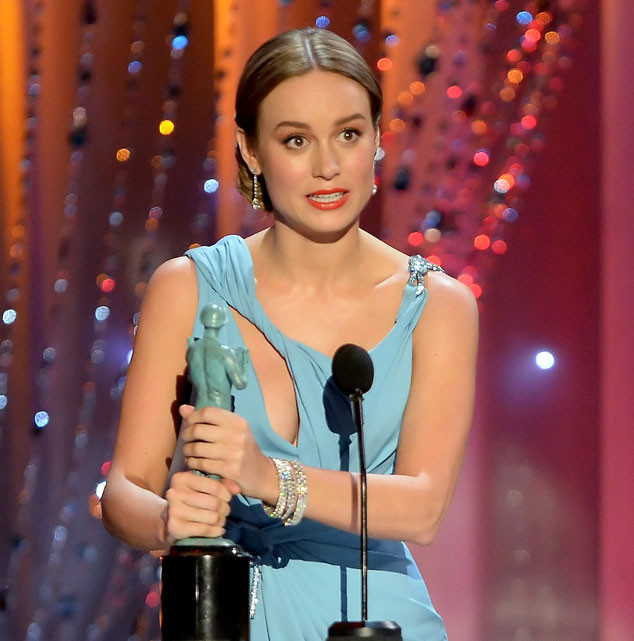 Kevork Djansezian/Getty Images
Brie Larson has won big at the SAG Awards, after being named Best Actress in a movie for her work in Room.
It is the star's first SAG Award win.
Larson beat out Cate Blanchett (Carol), Helen Mirren (Woman in Gold), Saoirse Ronan (Brooklyn), and Sarah Silverman (I Smile Back).
"I feel like I was born questioning everything about reality, feeling lost and alone and always worried that I was deeply unlovable," said Larson, accepting her award.
She added: "And watching your movies... made me feel less alone and made me feel like that was a safe place to explore my creativity."