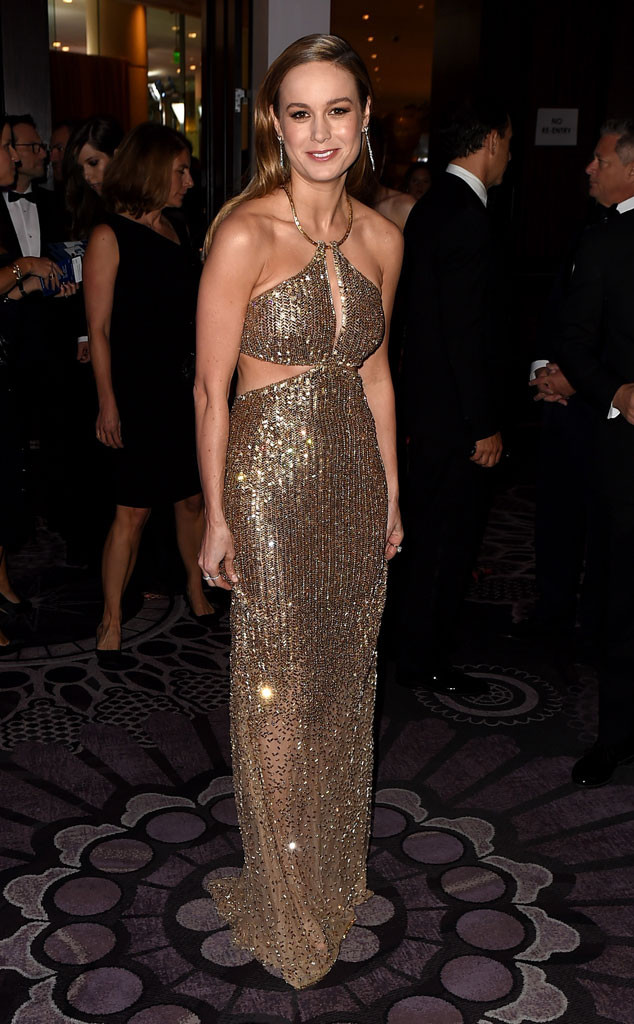 Kevin Winter/Getty Images
Brie Larson had a simple, but very real initial reaction when she heard her named being announced for an Oscar nomination for work in Room.
"I thought, 'Holy s--t!'" she said, adding, "It's that mixed with a total flat line."
She actually had just gotten home from a long day of work filming Kong: Skull Island in Australia.
"It was a very physical day, a lot of climbing. I just climbed mountains all day today in the hot Australian sun so I was just exhausted," said Larson, 26. "So I was tired so I thought this is the perfect way to do it while your body is just really exhausted and you're kind of relaxed about it.
"I didn't realize how strong my reaction would be," she continued. "My whole body was shaking. I started crying. It really was when they gave [Lenny Abrahamson] a best director nomination that I really lost it. He's so deserving of it. So well deserved and so exciting to see."