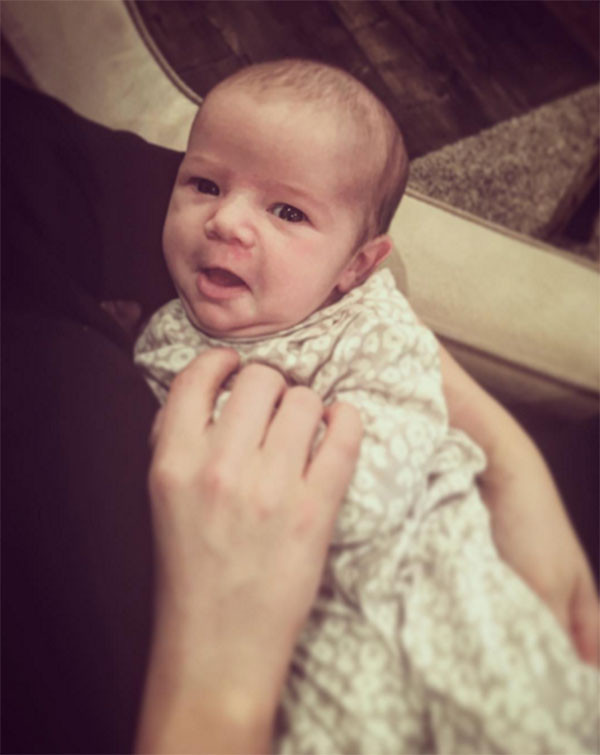 Instagram
The youngest Palin has got some sass!
Bristol Palin posted on her Instagram page late Thursday a new photo of daughter Sailor Grace, now one month old, being cradled while wrapped up in a cozy beige printed onesie.
"Lookin like she's trying not to smile!!" the proud mama wrote.
Bristol, the 25-year-old daughter of former Alaska governor and former 2008 Republican vice presidential candidate Sarah Palin, gave birth to her daughter in late December. She has not revealed the identity of the child's father. Earlier this month, her second ex-fiancé and 27-year-old U.S. Marine vet Dakota Meyer filed for joint custody of the baby girl, court records show.
Bristol and Meyer, a Medal Of Honor recipient, split and ended their engagement last May. She has said her pregnancy with Sailor was planned. After she gave birth, Meyer tweeted a photo of Bristol holding the baby, saying, "Best Christmas present ever!! I couldn't be more proud of this little blessing."
"Dakota couldn't be more excited to be a new father and the best dad that he can be," his attorney told The Marine Corps Times. "To him, that means being a big part of his daughter's life."
Bristol has not responded to the lawyer's remarks.