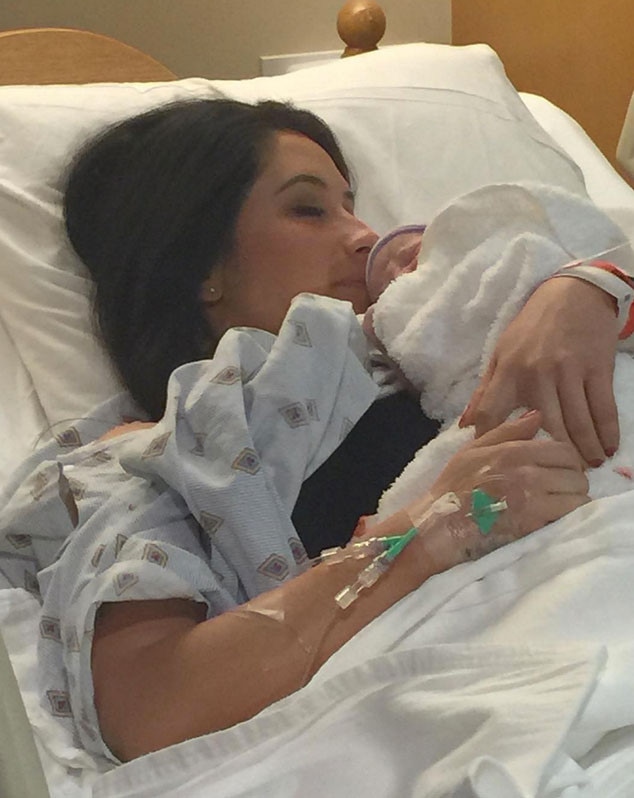 Instagram
Bristol Palin is officially a mother of two!
E! News can confirm Sarah Palin's daughter has welcomed her second child, a baby girl named Sailor.
"My sweet Sailor Grace was born yesterday, our family couldn't be more complete," Bristol wrote on Instagram Thursday afternoon. "My heart just doubled." 
Baby Sailor—who may just be confused with Kristin Cavallari and Jay Cutler's newborn baby girl Saylor—joins big brother Tripp and grandma Sarah who was more than excited at having another grandbaby in the family.
"I can't wait for about 45 more days, and I'm gonna have a little baby granddaughter," the former Vice Presidential candidate told CBS News back in November. "And I'm happy about it."
She continued, "Being a single mom is, oh my goodness, my heart goes out to the single parents. But my enormous admiration for what it is that they're able to accomplish doing double-duty. And I watch Bristol do double-duty all the time, you know, with her little boy, Tripp."
While excitement appeared to be brewing for the upcoming child, Bristol admitted that she was trying her "hardest to keep my chin up" before sharing the pregnancy news with the world.
"I know this has been, and will be, a huge disappointment to my family, to my close friends, and to many of you," she wrote in an honest blog post. "But please respect Tripp's and my privacy during this time. I do not want any lectures and I do not want any sympathy."
She concluded by adding, "My little family always has, and always will come first. Tripp, this new baby, and I will all be fine, because God is merciful." 
And while some were still quick to criticize the Alaska resident who has been a pro-life advocate, Bristol assured followers that this pregnancy was planned.
"Everyone knows I wanted more kids, to have a bigger family. Believing I was heading that way, I got ahead of myself," she said in her separate blog post. "Things didn't go as planned, but life keeps going. Life moves on."
"But I do not regret this baby," she added. "This baby is not a disappointment, and I cannot wait to be a mom times two. Tripp is going to make the best big brother!!"