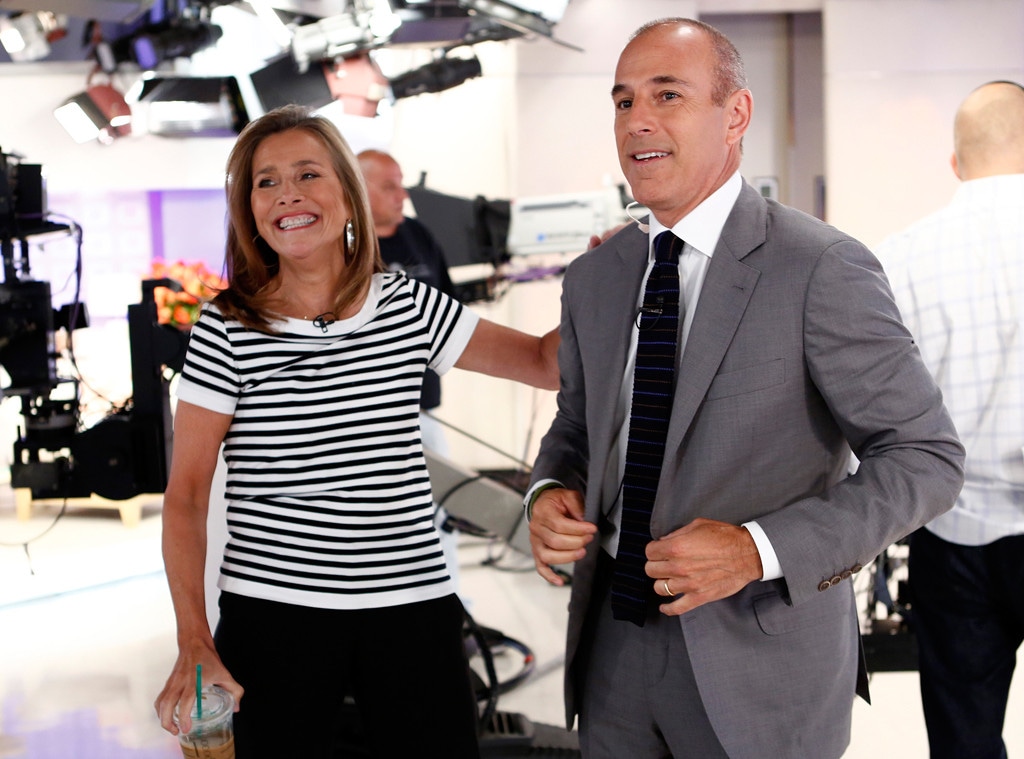 Peter Kramer/NBC/NBC NewsWire via Getty Images
Matt Lauer is kissing and telling!ft;">The longtime morning co-host of Today sat down on Andy Cohen's couch to dish out some juicy details about his friendships with two of his former work wives Meredith Vieira and Katie Couric.  He spent years sitting next to each of them on the NBC couch, but one fan is wondering—which lady's absence stings harder? ft;">During Wednesday night's episode of Watch What Happens Live, a caller asked the 58-year-old journalist which lady he missed more now that he doesn't work with them every day.  "I have different relationships with both, but the nicest thing I can say I am dear friends with both of them," he diplomatically declaed. "I feel like I have great relationships with two ex-wives."
Being the seasoned wrangler of many eccentric Real Housewives casts, Cohen wasn't about to let Lauer walk away from the set unscathed, so he decided to stir the pot. 
"I think it's no diss to Katie Couric that he really loves Meredith, like he really loves her," he egged on. 
"The difference is Meredith and I have a kiss on the lips relationship," he shared. However, don't be confused—they're not exactly making out in the 30 Rock plaza. 
"Meredith is one of those warm people every time she sees you, she kisses you on the lips," he elaborated.  "Katie and I have a trading barbs relationship—always jokes one after the other."
Jokes and kisses—what more could a guy ask for? 
(E! and NBC are both part of the NBCUniversal family.)
Watch:
Matt Lauer's Proposition for Miley Cyrus