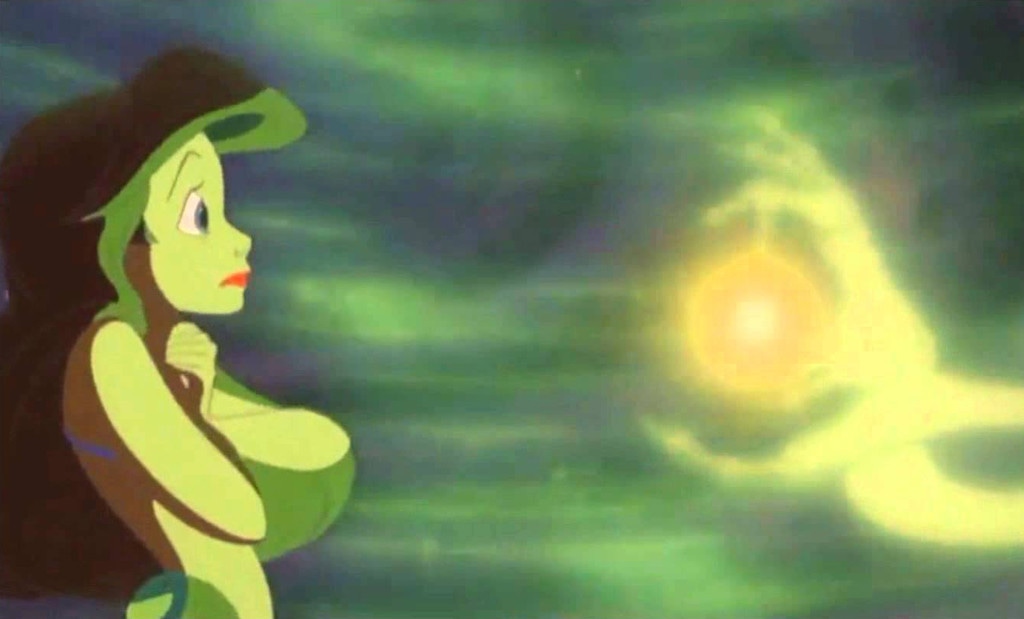 Disney
It sounds like Ariel may have started a trend.
Though they're usually the leading characters in their films, Disney princesses speak less than male characters in their movies, according to research reported by The Washington Post.
Linguists analyzing the Disney princess franchise found that after The Little Mermaid (1989), many princess films followed the trend of having less dialogue from female characters.
Male characters speak 68 percent of the time in The Little Mermaid.
Granted, Ariel is mute through much of her movie, but what about these other female characters?
According to the reported data, men speak 71 percent of the time in Beauty and the Beast, 76 percent of the time in Pocahontas, and 77 percent of the time in Mulan.
Though the film is centered around a male character, it still seems surprising that men speak a whooping 90 percent of the time in Aladdin.
We could have sworn Princess Jasmine would have more to say about a flying carpet ride, right?
Things have gotten better in more recent princess movies, with women getting 52 percent of the lines in Tangled and 74 percent in Brave, but in Frozen 59 percent of the lines went to men.
Elsa and Anna are competing with an anthropomorphic snowman to get a word out, apparently.
In addition to adding more female characters, instead of a lonely princess in a world often filled with men, Disney may want to give these women a little more to say.
Some of our favorite lines are courtesy of Disney princesses...
"I want adventure in the great wide somewhere! I want it more than I can tell!" – Belle (Beauty and the Beast)
"Venture outside your comfort zone. The rewards are worth it." – Rapunzel (Tangled)
"You control your destiny. You don't need magic to do it. And there are no magical shortcuts to solving your problems." -Merida (Brave)
"Fairy tales can come true. You gotta make them happen, it all depends on you." – Tiana (The Princess and the Frog)
"You think the only people who are people, are the people who look and think like you. But if you walk the footsteps of a stranger, you'll learn things you never knew you never knew." – Pocahontas (Pocahontas)
"You don't really need someone to complete you. You only need someone to accept you completely." -Rapunzel (Tangled)
Giving female characters more purpose-driven story lines is already a big step. Now let's see them speak up more, too.