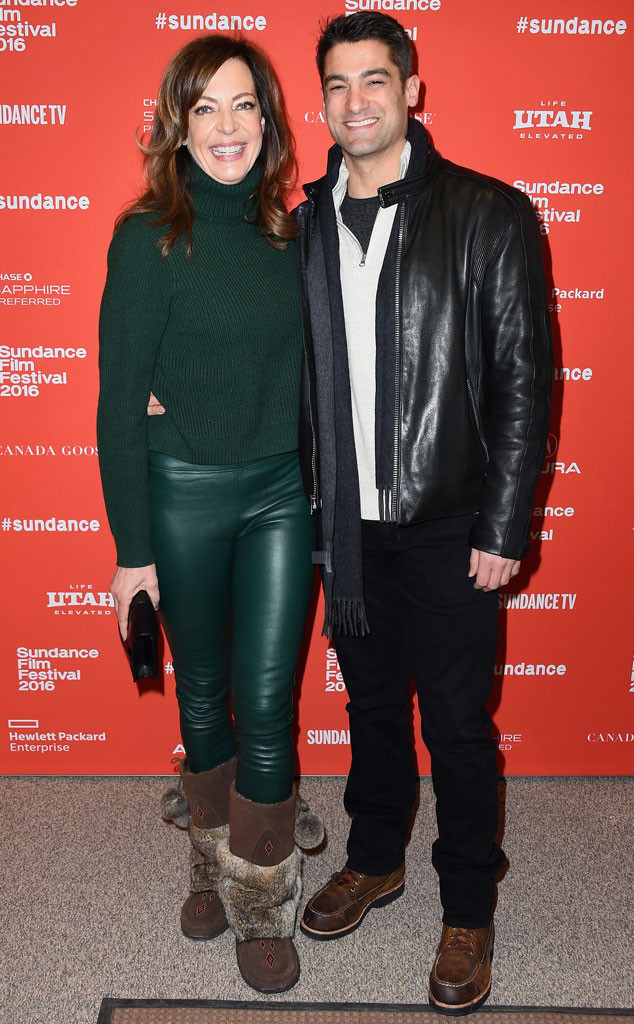 Nicholas Hunt/Getty Images for Sundance Film Festival
Allison Janney's romance with Philip Joncas is still going strong.
"He's pretty handsome," the Mom star gushed to me at the Sundance Film Festival premiere of her dramedy Tallulah.
Joncas, a production coordinator and artist who is 20 year's Janney's junior, was by her side on the red carpet at the Eccles Theatre. After taking photos together, Joncas stepped away as the seven-time Emmy winner continued on to do interviews.
Janney, 56, said they've been together for "about a year," but we shouldn't expect an engagement announcement anytime soon…or ever, for that matter.
"I don't believe in that institution," said Janney, who killed it on the carpet in tight green pants, a green sweater and suede snow boots.