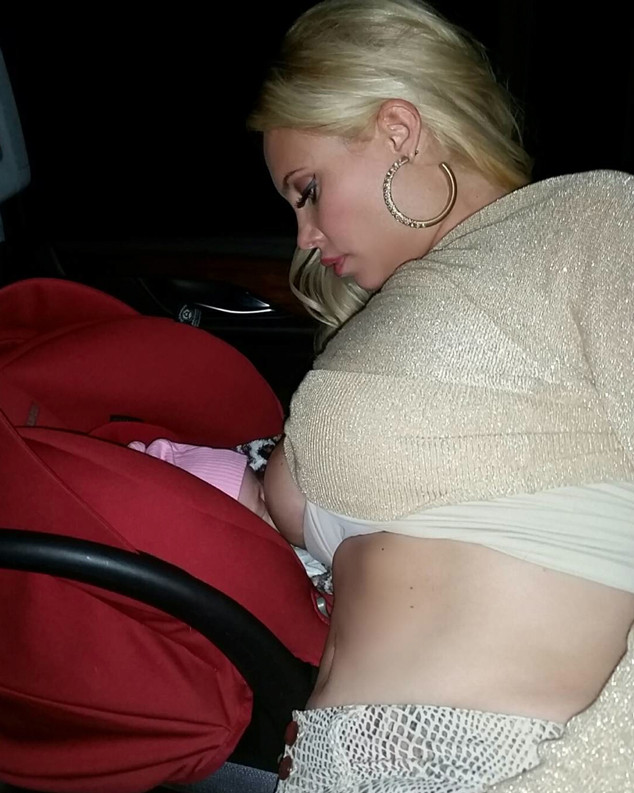 Instagram
Coco's latest photo of baby Chanel may be her most revealing yet.
The 36-year-old glamour model posted on her Instagram page Friday a pic showing her breastfeeding her and Ice-T's daughter...and the image leaves little to the imagination.
"Sometimes you gotta do what you gotta do in when feeding time comes up..oh,the trials and tribulations!" she wrote in the caption to the image, which appears to show the two in a car. "Breastfeeding in odd places...I want to start a trend where us moms post pics of all the wild stuff we do for our little ones... #momslife."
Coco gave birth to Chanel, her first child with Ice-T, in November and has since posted a slew of baby pics, including one showing her posing topless with the child. She had talked about breastfeeding on social media before but had never posted a photo until now.
"I mastered the art of breastfeeding while vacuuming & breastfeeding while curling my hair," Coco tweeted earlier this month. "#HiddenTalents I got skills! #StrongBiceps."