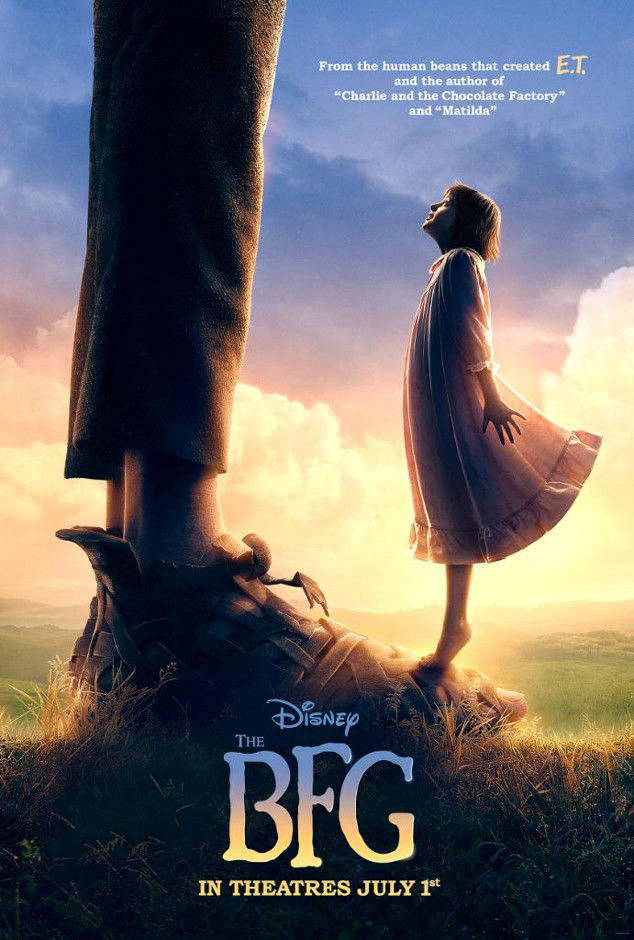 Twitter
Walt Disney Studios has released the first official portrait for its highly anticipated adaptation of Roald Dahl's The BFG, and it's making us even more amped to finally see it on the big screen come July 1.
While the trailer took a more spooky tone, the poster, which features Sophie standing on The BFG's foot staring up at the Mark Rylance-voiced friendly giant, takes a brighter look at the characters. Though she might not have his staggering height going for her, it's clear Sophie and the titular character will make quite the tag team to take down some not-so-friendly giants.
The film tells the story of the BFG, who brings 10-year-old Sophie to Giant Country where he exposes her to Dream Country, the place where he collects magical dream to fill the minds of kids while they sleep. But when some of the other, less cordial giants (voiced by Bill Hader and Jemaine Clement) catch wind of her presence, they're none-too-pleased. Sophie and her unlikely BFF must find the Queen to help bring peace back to Giant Country and the rest of the world.