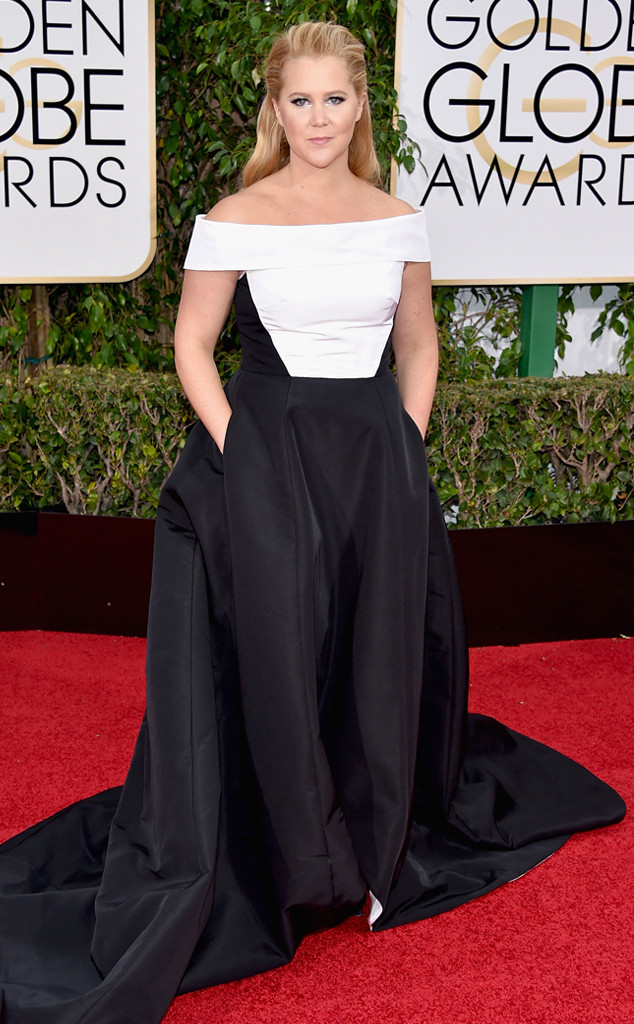 Jason Merritt/Getty Images
UPDATE: Tammy Pescatelli is speaking out after Amy Schumer vehemently denied stealing her jokes yesterday on both social media and in multiple interviews.
"You do have to admit the girl has had so much going on. And we do know when you have all those things, you do sometimes have to employ writers," she shared before ultimately admitting, "I got a big mouth. I say a lot of stupid stuff. But I certainly didn't do it for publicity."
________
Schumer is taking on her haters one by one this week, or so it seems.
The Trainwreck star's latest mission is to slam the recent allegations that she's stolen jokes from three separate comedians.
The Golden Globe nominee cleared the air via Twitter earlier this afternoon with the following to-the-point statement:
"On my life, I have never and would never steal a joke." Well then!
Comedians Wendy Liebman, Pescatelli and Kathleen Madigan took part in a Twitter conversation (which has now been deleted) claiming that Schumer had used jokes from their acts.
During an interview with Jim Norton today, Schumer further vented about the latest claims made against her.
"I think it's the human condition, I think we really do like to build people up and we root for them and when they are succeeding. I don't think it is personal."
Schumer added, "I have to come up with so much material and my TV show, this movie, stand-up specials…I am so careful and none of these things had ever reached me and I will literally take a polygraph."
The star exclaimed that she would "never" steal jokes, adding, "That would be so stupid for me to do that so I wanted to come here and talk to you about it."