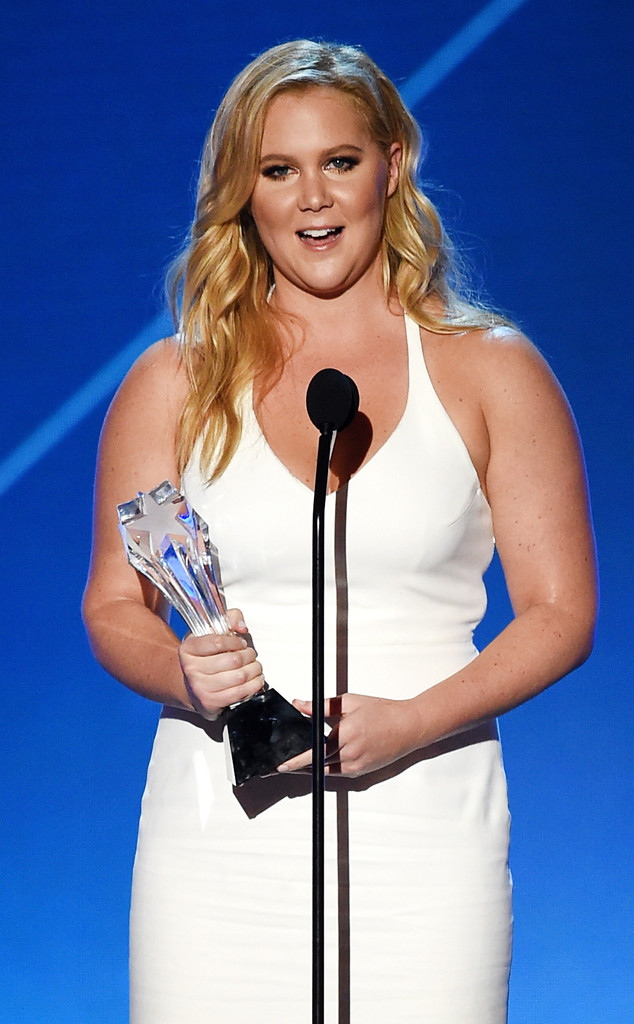 Kevin Winter/Getty Images
Amy Schumer didn't find this joke funny at all.
The Trainwreck actress became the punchline of an offensive joke after she posed for a photo with an "Emmy-winning film critic" on the red carpet of Sunday night's Critics' Choice Awards, for which Schumer was nominated.
"Spent the night with @amyschumer. Certainly not the first guy to write that," critic "LightsCameraJackson" wrote on his account. The user has since deleted the tweet.
It didn't take long for Schumer to catch wind of the snide remark before it was removed. She swiftly responded to Jackson with a jab of her own.
"I get it. Cause I'm a whore? Glad I took a photo with you. Hi to your dad," she wrote back.