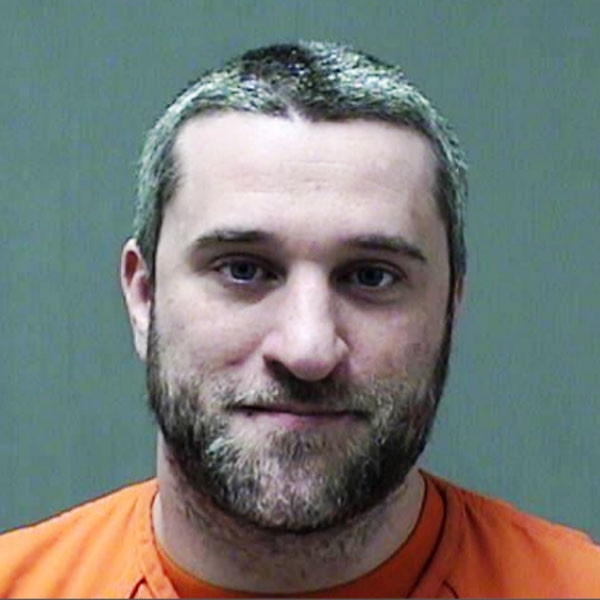 Ozaukee County Sheriff's Office
UPDATE: E! News has confirmed that Dustin Diamond was released earlier this afternoon, one month before his four-month prison sentence was expected to conclude. A source tells us that the actor was released early for good time and that he was an inmate worker while in jail.
________
If you didn't think that Screech would make it on time...
E! News confirms the Saved by the Bell alum was booked and put into custody at the Ozaukee County, Wisc., jail tonight, as anticipated, to begin his four-month sentence stemming from a bar stabbing incident last year.
The actor was cleared of a felony charge in May 2015 after a three-day trial, but the jury found him guilty of carrying a concealed weapon. Diamond was convicted for stabbing 25-year-old Casey Smett at The Grand Avenue Saloon after his fiancée, Amanda Schutz, got into an altercation with a woman who was allegedly harassing her and the star.
During the sentencing, Diamond reportedly apologized to Judge Paul Malloy for his behavior, saying that a "night of celebrating and peace" turned into a night he would always regret.
At the time of the trial, Diamond testified that he "didn't swing or thrust at anybody" with the knife he carried. "It was for display purposes only and it had the desired effect," the actor testified. "I said, 'Let go' and they did, immediately."
Along with four months behind bars, Diamond was sentenced to 15 months of probation after being convicted of carrying a concealed weapon and disorderly conduct state misdemeanor.
—Reporting by Holly Passalaqua
(Originally published on January 15, 2016 at 5:09 p.m. PT)