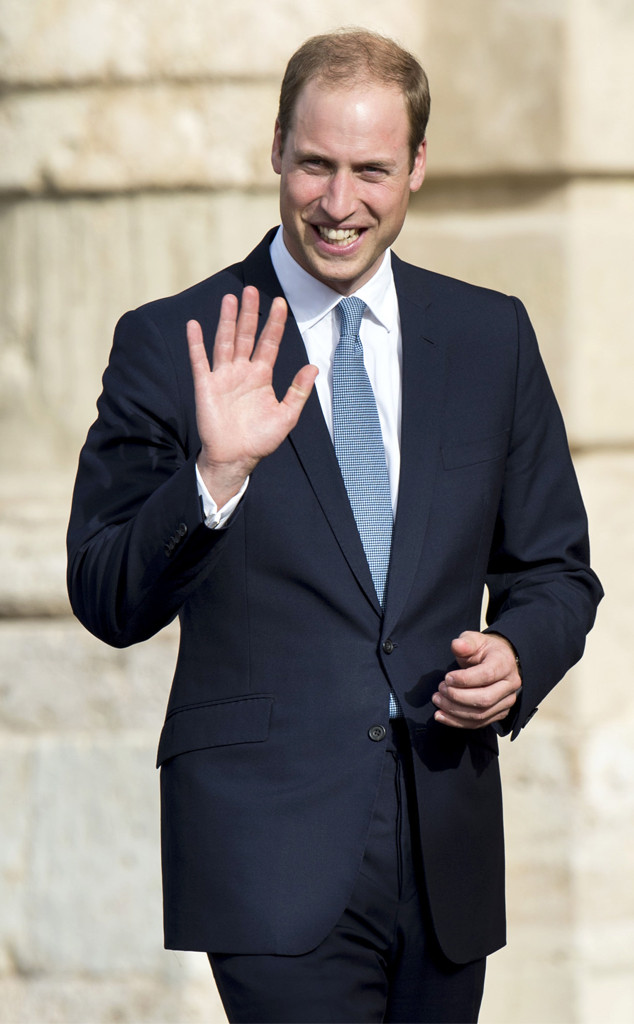 Mark Cuthbert/UK Press via Getty Images
Students at the John Henry Newman School in Stevenage were in for quite a surprise Wednesday when the future king of England just so happened to join them for lunch in the cafeteria.
Yep, Prince William was a "completely unexpected" visitor Wednesday, head teacher Clive Matthew told the BBC. The royal and his team had apparently been transporting doctors for the East Anglian Air Ambulance when they decided to take a lunch break at the school.
"It was really quite bizarre," said Mr. Matthew, adding, "We have the air ambulance use the school site quite regularly and whenever they land the staff go out, we clear the field of children and offer the crew refreshments."