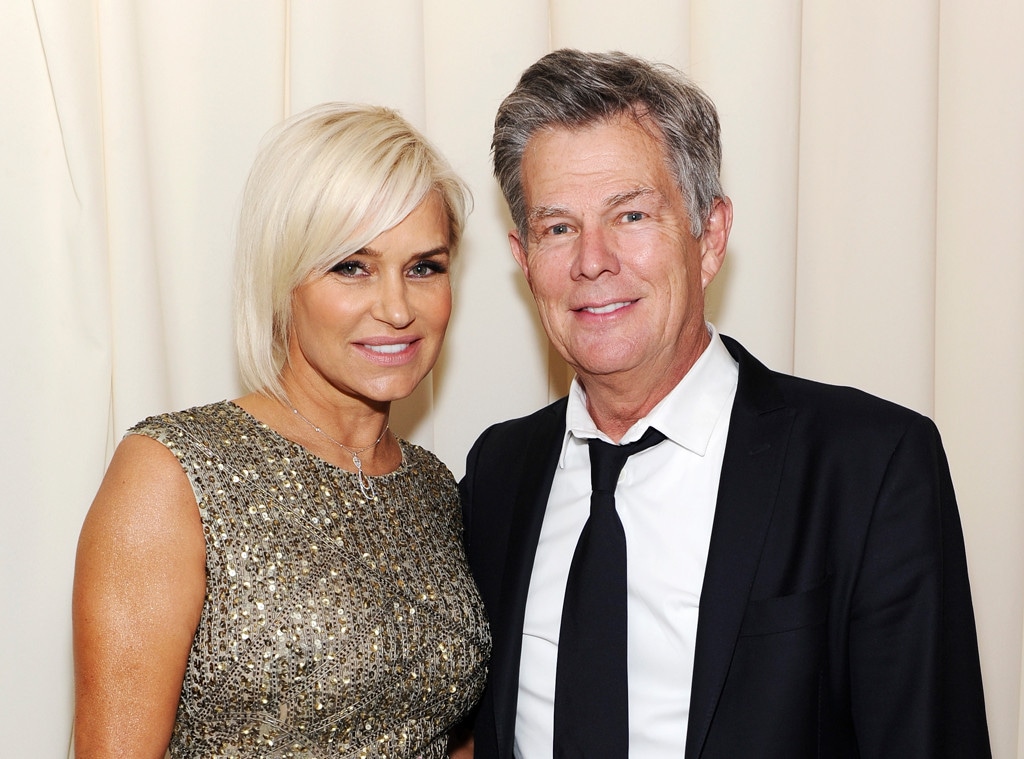 Dimitrios Kambouris/Getty Images for EJAF
Yolanda Foster has filed for divorce from David Foster after four years of marriage, E! News can confirm.
The Real Housewives of Beverly Hills star filed documents with the Los Angeles Superior Court yesterday, asking for spousal support as well requesting that Foster pay her attorney's fees.
The former model listed the separation date as Nov. 18, 2015, approximately two weeks prior to when she went public with their split.
On Dec. 1, 2015, the following statement was released explaining that the two had decided to end their marriage:
"Sadly we have decided to go our separate ways. We've shared nine beautiful and joyous years together and during that time we experienced love, friendship, and the inevitable challenges that come with managing a marriage, careers, blended families and health issues," the exes said jointly.
"We are grateful for the years we've spent together and believe wholeheartedly that we did our best. I hope that we can pave the road ahead of us with all we've learned and with the love and respect we will always have for one another."
The famous music producer also opened up to E! News after the news of the divorce caused an onslaught of false accusations as to what really went wrong in the couple's highly publicized marriage.
"Over the past few weeks, a great deal of inaccurate or baseless information has been reported claiming to represent my thoughts and feelings. It is painful to watch this happen repeatedly— especially while trying to cope with the personal nature of the challenges surrounding the breakup of our loving marriage."
He added, "I have been by Yolanda's side over the past four years to the best of my ability as she battled with the complexities of her Lyme diagnosis. I am incredibly proud of Yolanda's determination and mission to find a cure, and how brave and open she has been by sharing her story in the hopes of changing the future for others."
—Reporting by Baker Machado
(E! and Bravo are both part of the same NBCUniversal family.)