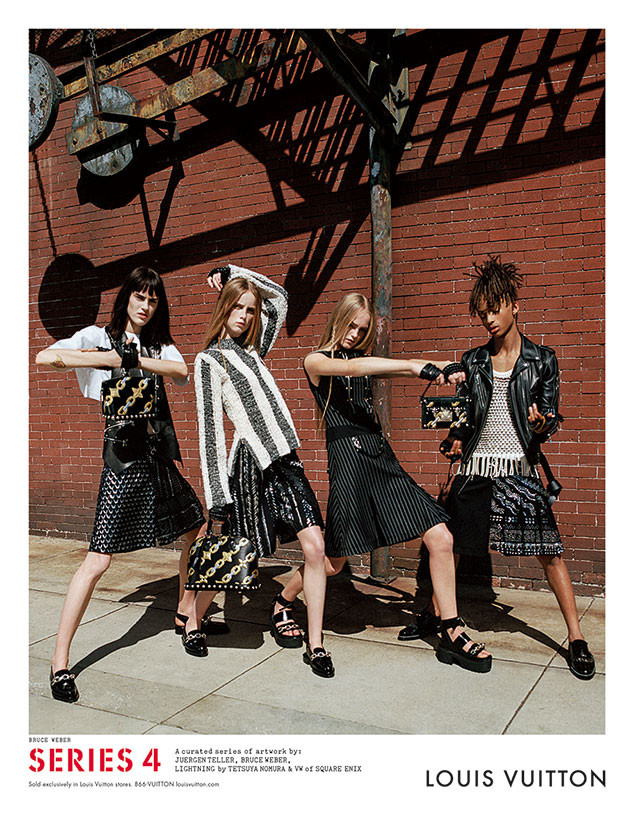 Bruce Weber, Louis Vuitton
Jaden Smith wears what he wants—be it a caped Batman ensemble or a Louis Vuitton skirt.
Will Smith and Jada Pinkett Smith's 17-year-old son actually modeled the latter as part of Louis Vuitton's "Series 4" spring-summer 2016 collection advertising campaign. In an edgy photo titled "The Heroine," shot by Bruce Weber, Jaden poses alongside three female models in Tampa while wearing womenswear.
Nicolas Ghesquière, creative director of the house of Louis Vuitton, explained why the label wanted Jaden to model for this particular collection. "Why does Jaden Smith star in this campaign? He represents a generation that has assimilated the codes of true freedom, one that is free of manifestos and questions about gender," says Ghesquière in a Louis Vuitton press release. "Wearing a skirt comes as naturally to him as it would to a woman who, long ago, granted herself permission to wear a man's trench or a tuxedo."