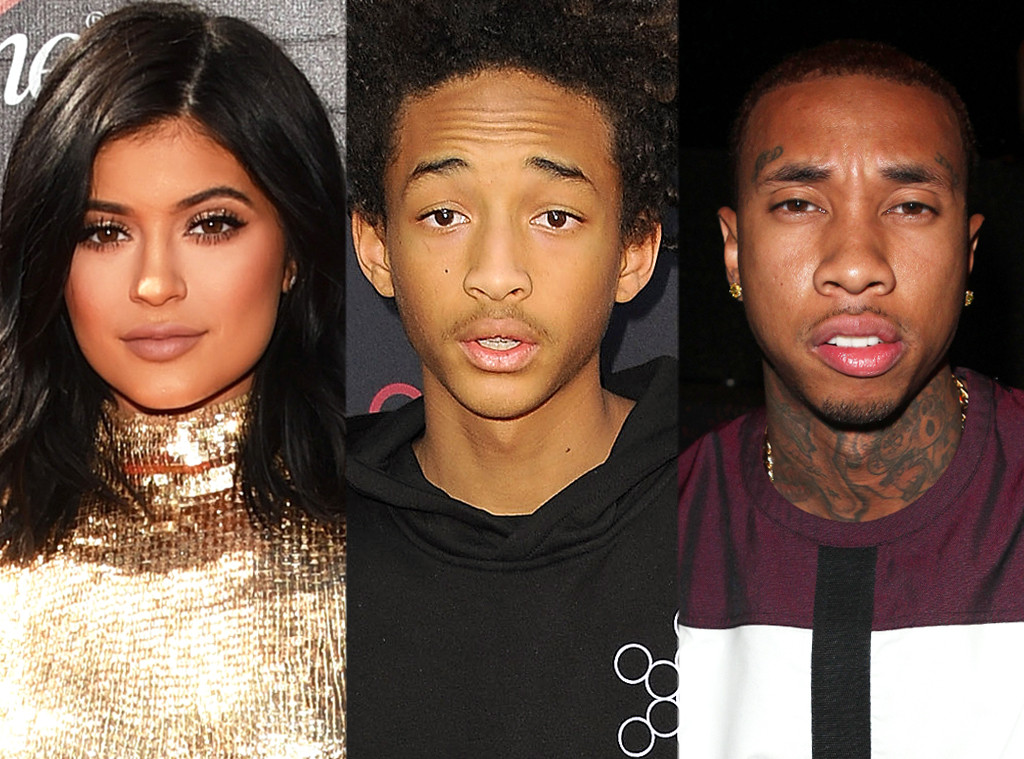 Jason Merritt/Getty Images, Angela Weiss/Getty Images, Antonio de Moraes Barros Filho/FilmMagic
What does Jaden Smith have to do with Kylie Jenner and Tyga's breakup?
A number of theories have been going around about what caused the shocking split between the two (former) lovebirds, and E! News has heard that there might be a connection to Kylie's longtime friend and former rumored boyfriend, Jaden.
"Kylie and Jaden have been hanging out lately and it made Tyga suspicious. He thought something might be going on. So that was one issue," one source tells us, however, another insider insists that's not the case. 
"She has a close relationship with Jaden since they were very young but nothing romantic has happened with them since she has been with Tyga. Jaden though will always love Kylie and Kylie will always have a love for Jaden. They grew up together and were each others' first loves," the second source tells us.
But there was one common thought as to what led Kylie and Tyga to break it off—timing.
You might remember that we previously reported that Tyga was already thinking ahead with the relationship, and wanted to put a ring on it at one point. Well, Kylie wasn't on the same page. "He's just ready to settle down and she's not," a source tells E! News.
Another insider echoes similar sentiments, telling us, "Kylie wants to not be with anyone now. She wants to focus on her. Tyga is ready for marriage and would be ready to seal the deal with Kylie. Kylie wants to go out with her friends and just have a bit of fun.
"She has many guy friends but nothing romantic has happen with any of them. She never cheated on Tyga. Anything is possible in the future but as of now Kylie is just going to be focusing on herself."
Kylie was the one who made the decision to call things off just as she returned from Australia on Thursday because of "something Tyga did," a source told TMZ.
"They are on a break," an insider previously told us. "They were just a week or so ago talking about 'ever after' and things got messy this past week. Kylie wants time to just be by her self and do her. Tyga is not giving up as that's his one and only lady."
E! News has reached out to both camps for comment.