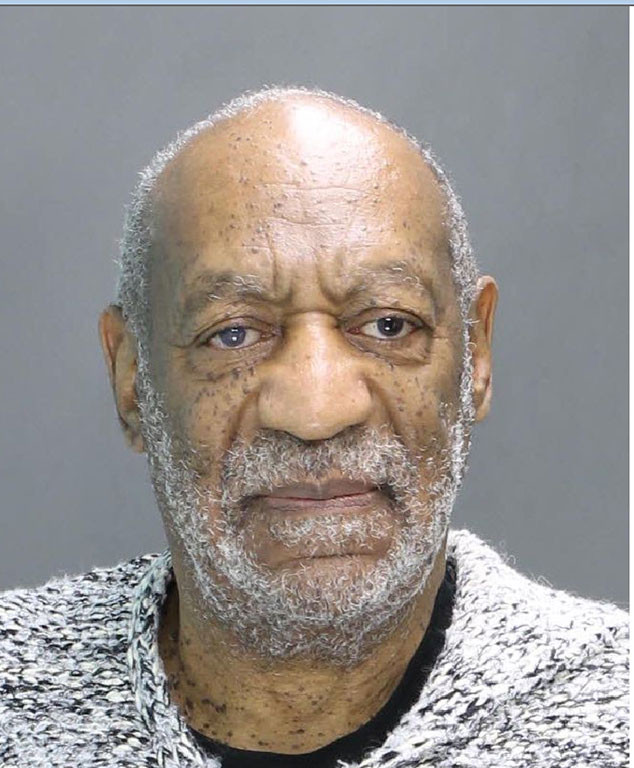 Courtesy: Montgomery County DA
Bill Cosby's lead attorney, Monique Pressley, appeared on NBC's Today Thursday to address the felony sexual assault charge filed against the 78-year-old comedian Wednesday. "I can't testify, really, about his state of mind, personally," Pressley told Savannah Guthrie via satellite. "He's been accused unjustly of a crime so certainly that's upsetting, but he's in good spirits and he knows that he has a legal team that is intent on defending him until he is exonerated."
In her criminal affidavit, Andrea Constand said that while working as the director of Temple University's women's basketball team in 2004, she was invited to Cosby's home to discuss her future plans. The affidavit says that during the visit, the comedian gave Constand pills, which left her feeling "frozen" and "paralyzed," during which time she was sexually molested by Cosby. The TV star was charged Wednesday with aggravated indecent assault, a felony of the second-degree. He is currently free on bail after submitting his passport and paying 10 percent in cash of a $1 million bail. A preliminary hearing has been set for Jan. 14. If convicted of the felony charges, Cosby faces up to 10 years in jail and would have to register as a sex offender.
Cosby, however, insists that the sexual contact was consensual. "We're focused on getting to the facts in this very old case that was once decided, such that the former D.A. said there was no need to go further and that it belonged in the civil courts, and now, through a game of political football at which my client's life is the center, we are back again," Pressley told Guthrie. Asked if Cosby would consider accepting a plea agreement if offered, his attorney said, "My client is not guilty and there will be no consideration on our part of any sort of arrangement."