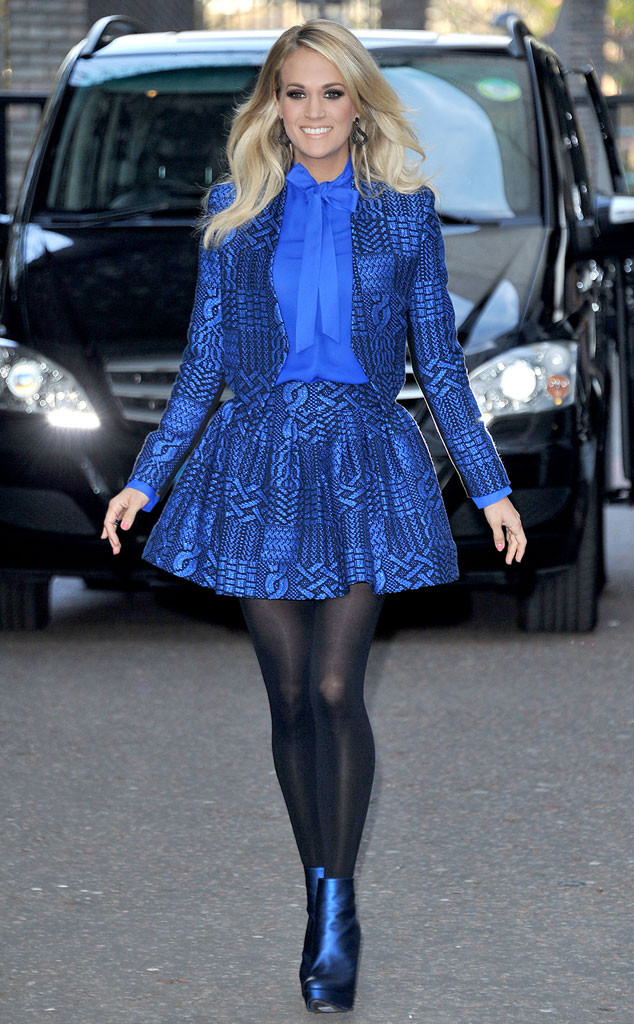 Xposure/AKM-GSI
Looks like Carrie Underwood's baby son, Isaiah Michael Fisher, had a first Christmas to remember!
Well, a Christmas for his parents to remember, who appear to be up to their elbows in baby gifts.
When asked by a fan on Twitter if Isaiah had a good Christmas, Underwood tweeted on Wednesday, "Yes! He got way too many toys from family and friends, but got to see his cousins and grandparents in OK and Canada!
The 32-year-old Grammy-winning country star gave birth to the boy, her and her NHL star husband Mike Fisher's first child, this past February.