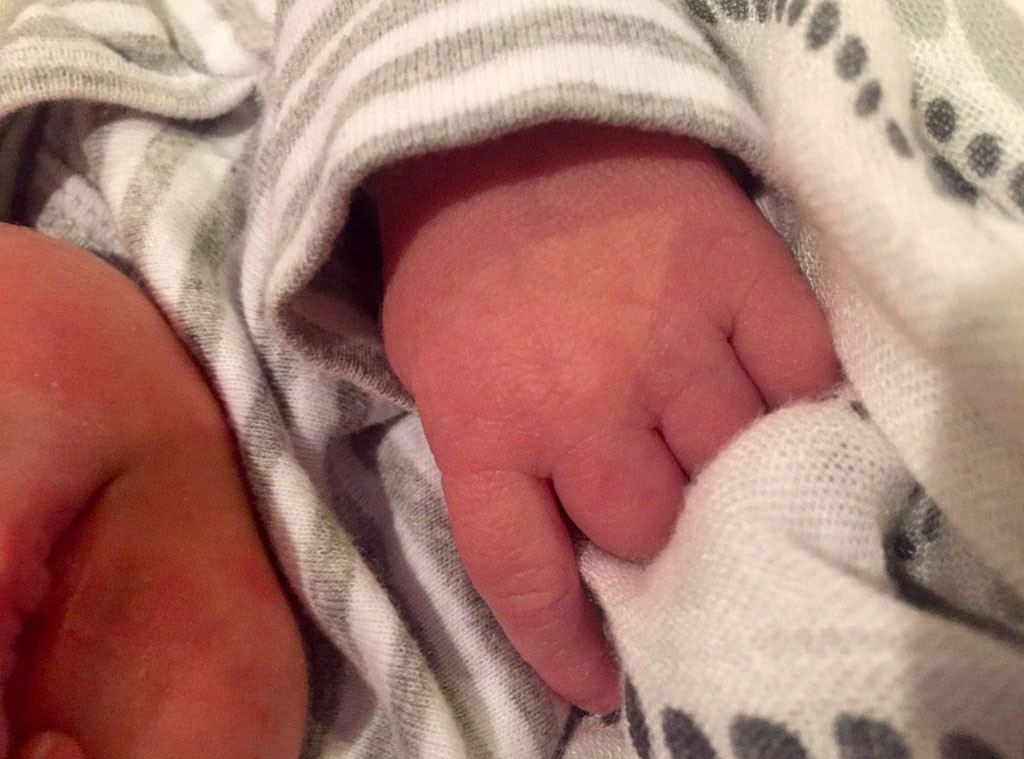 Twitter
Welcome to the world, Isaiah Michael Fisher!
Carrie Underwood announced Tuesday that she gave birth over the weekend. "Tiny hands and tiny feet...God has blessed us with an amazing gift! Isaiah Michael Fisher - born February 27," she tweeted. The American Idol winner also included the first photo of her baby boy with husband Mike Fisher. Other details regarding their son's birth were not immediately available.
Underwood revealed she was pregnant in September 2014. Two months later, she and Fisher learned their firstborn child would be a boy. At the couple's request, a doctor wrote down their baby's gender and put it an envelope so they could open it at their leisure. Underwood and Fisher decided to read it over at a restaurant. "[It was] just the two of us in a nicer setting, but we both knew," the "Something in the Water" singer told ABC News Radio. "So, that was just confirming our suspicions. We didn't really speak of it before, 'cause we were both just like, 'Whatever. It's all good.' But we knew it was a boy."
As Underwood and Fisher prepped for their little one's arrival, they began discussing possible names. "We'll start throwing things out but it's difficult," the singer told E! News in December. "I think we'll know when we know. It might even take meeting the little guy before we actually decide on something."
Rick Diamond/Getty Images for ACM
Weeks before Underwood gave birth, she and Fisher were still undecided. "We don't have a baby name. We need to lock that down here pretty soon," the singer told People. "We joke a lot about funny things that go with Fisher, but there's not some family name that I have had to be like, 'No! That's terrible!'"
No word yet how the two settled on Isaiah, but Michael is an obvious nod to the newborn's father.
Ready or not, Underwood and Fisher are now responsible for "a tiny human." As the "Blown Away" singer once told E! News, "Nothing will prepare us for how much our lives will really change when we become parents!"
Underwood and Fisher met in 2008 and got engaged the following year. On July 10, 2010, they married at The Ritz-Carlton Lodge, Reynolds Plantation in Greensboro, Ga., in front of more than 250 attendees.