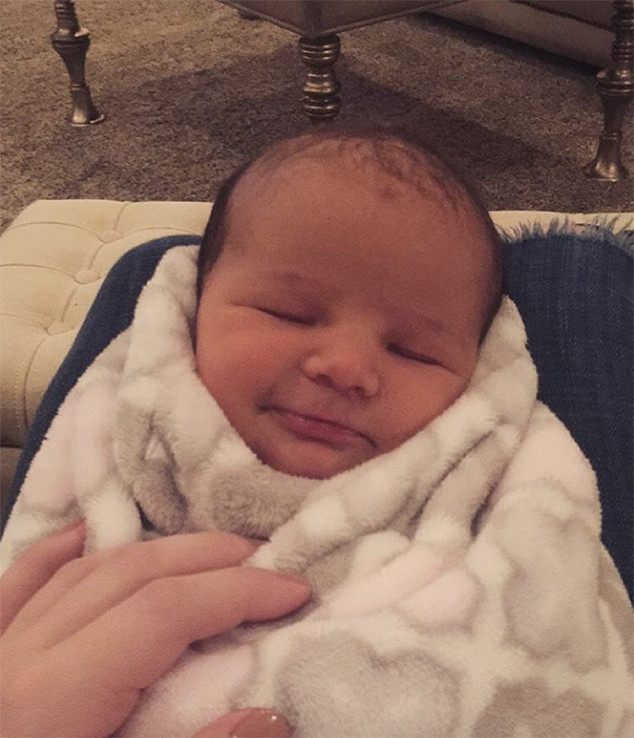 Instagram
Who's Bristol Palin's baby daddy?
All signs point to her former fiancé, Dakota Meyer, but neither party has publicly announced the identity of Sailor Grace Palin's father. On Christmas Eve, 25-year-old Bristol revealed she'd given birth the day before to daughter Sailor Grace Palin, and that her "heart just doubled." The former Dancing With the Stars contestant also said that her "family couldn't be more complete," and shared a photo of her Tripp Palin—who turned 7 this week—meeting his sister.
Bristol shared a new photo of Sailor on Instagram Wednesday, writing, "so in love."
Grandma Sarah Palin, called Sailor's arrival "the best gift ever!" The politician praised Bristol, as well as her husband, Todd Palin, and her daughter, Piper Palin. "Thank you, Bristol, for your strength and good heart and your love of life. The most important people in Bristol's life were there to witness the miracle of Sailor Grace Palin's arrival last night. Thank you for sharing the miracle with Piper, Marina, and me, Bri!" Sarah wrote on Bristol's Patheos blog. "And we thank Todd for taking care of the rest of the family during this most precious beginning of a great new chapter!" After celebrating Christmas together, the family matriarch posed for a photo with her new granddaughter and her three daughters (including Willow Palin) early Saturday morning. "Merry Christmas! I hope you had a joyous day and can keep the Christmas spirit alive in your heart and home all year long," she wrote in a Facebook caption. "Love from my girls and me."