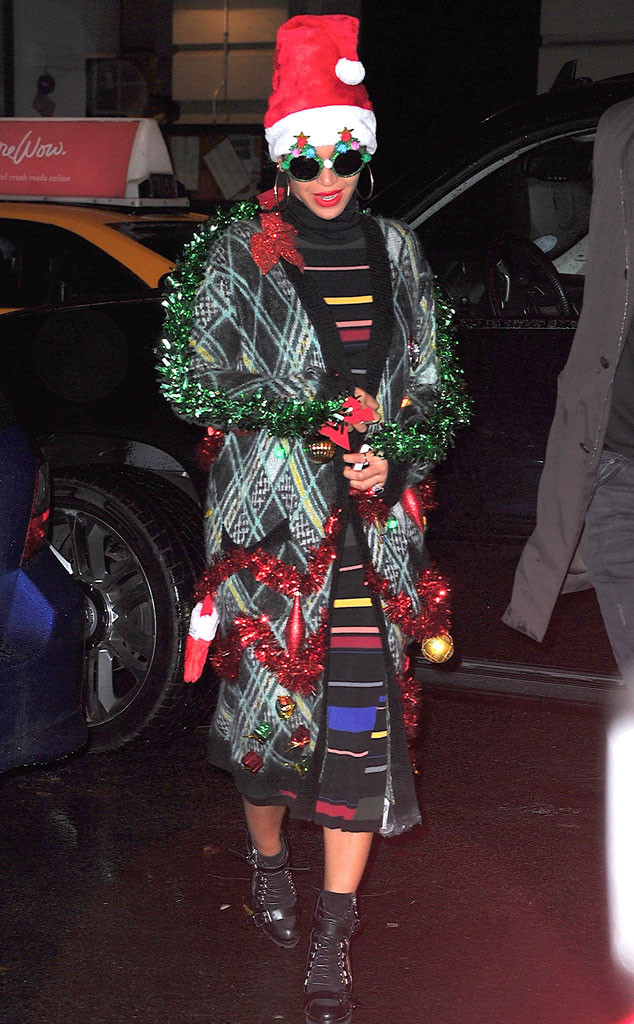 Robert Kamau/GC Images
Sometimes not even Beyoncé can make a tacky Christmas outfit look good.
While she normally looks flawless, the "XO" singer didn't look her best while out in New York City Monday evening. Beyoncé wore a long black dress with horizontal, multi-colored stripes but paired it with a shin-length cardigan that appeared as if it had exploded in the sewing machine. On top of all that color, Jay-Z's wife topped her look with a Santa hat, sparkly red and green artificial garland and Christmas bows.
We'll give her an A for effort on getting into the holiday spirit, but the whole look from head to toe is a bit much. She also accessorized with round green sunglasses that had multicolored stars hanging off the top. Perhaps she was going to an ugly sweater party later that evening, or perhaps she was just feeling goofy. Regardless, at least we now know that the "Single Ladies" songstress isn't totally perfect.