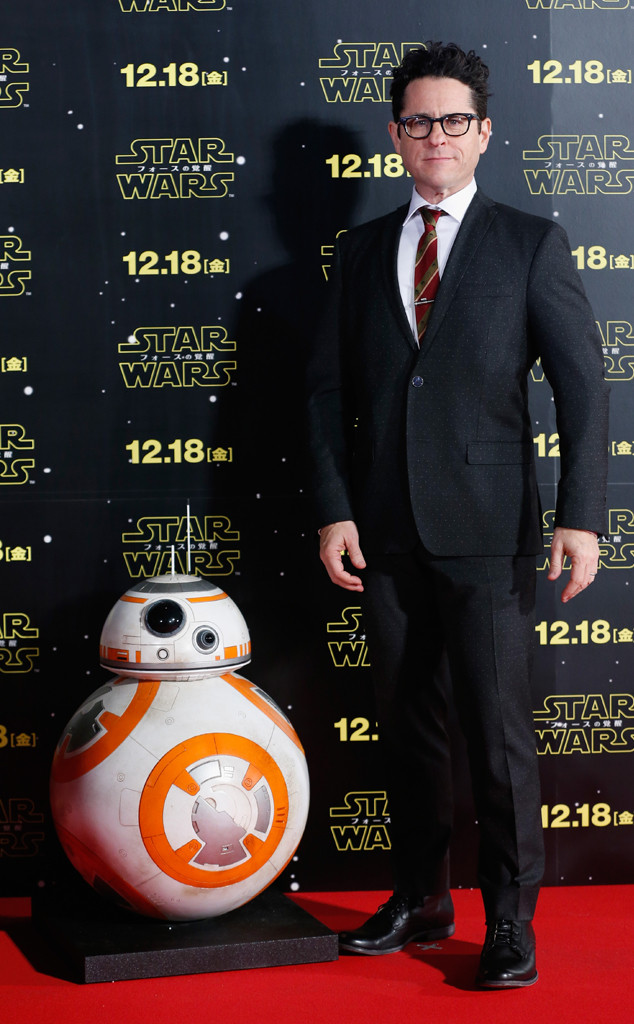 Christopher Jue/Getty Images
At this point, there's nothing more J.J. Abrams can do.
Star Wars: The Force Awakens zooms into theaters Friday, and the film is expected to be a smash hit. More than $50 million in advance ticket sales were recorded a month before its opening, and experts have said its tracking suggests it could even turn a $2.7 billion profit. Still, Star Wars: The Force Awakens must earn $1.5 billion to be considered a success on Wall Street. Though it's the buzziest film of the year, reaching that number is not a guarantee. "Oh, J.J. is terrified," Steven Spielberg told Bill Whitaker on 60 Minutes Sunday. "There's a lot of pressure on J.J. to start paying Disney back for, you know, the franchise they bought from George Lucas."
It was Spielberg who recommended Abrams direct the seventh installment in the series. Disney had purchased the Star Wars franchise from Lucas in 2012 for $4 billion dollars, and Abrams is the first to release a new movie without Lucas' involvement. "You just know that there will be people, no matter what you do, that will have issues with some aspect," he explained. "You just know there is some number that is being thrown out there that will not be hit. You just know."