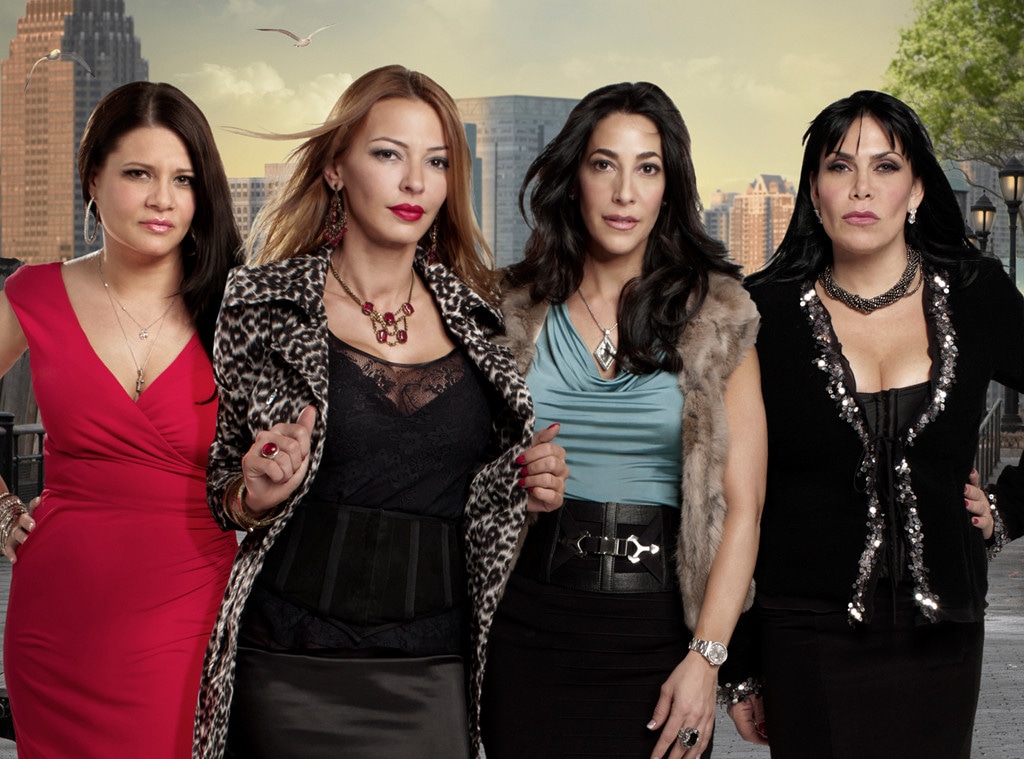 VH1
VH1 is getting out of the mafia game. The sixth season of Mob Wives, appropriately titled Mob Wives: The Last Stand, will be the show's last.
Returning for the sixth and final season is Renee Graziano, Karen Gravano, Drita D'Avanzo and Big Ang. Former cast member Carla Facciolo is returning to the fold with newcomers Brittany Fogarty and Marissa Fiore. The Philly girls from the last two seasons are out.
Look for this season to deal with tell-all novels, cancer battles, business closures, rebellious teens and then some.
"Mob Wives burst onto the pop culture scene as a provocative series that pioneered truly uncharted territory on television," Nina L. Diaz, senior vice president, East Coast Production & Development at VH1, said in a statement. "We're proud to have partnered with Jennifer Graziano, The Weinstein Company, Electus and Left/Right Productions on this groundbreaking franchise and thank everyone involved who helped deliver six riveting seasons to VH1 viewers. Our deepest appreciation goes to all of our beloved cast members and especially our 'OG's' Renee Graziano, Drita D'Avanzo, Karen Gravano, Big Ang Raiola and Carla Facciolo who bravely opened up every aspect of their lives each season to give us unprecedented access into their secret worlds and trusted us to tell their unbelievably compelling personal stories. We cannot wait to share the most epic season yet with their fans."
Newcomer Brittany, the daughter of known gangster John Fogarty, has just returned to the East Coast to be closer to her family, but it's not exactly a welcome return. Marissa is described "fairly new to the 'lifestyle,'" according to VH1. Her boyfriend Jamie "Oz" Lansburg just got out of prison.
 
"This six season run has been a journey of exploration for all of the women and I'm proud to say they have all identified who they are outside of a world that once defined them," Jennifer Graziano, creator and executive producer of Mob Wives, said in a statement. "It was my pleasure to work so closely with people I grew up with and called family (and actual family). Not many people are afforded the opportunity to do what they love with people they love. My gratitude to VH1, The Weinstein Company, Electus, and Left/Right for an amazing show and journey we all took together. Cheers to the future for all!"
Mob Wives: The Last Stand premieres Wednesday, Jan. 13 at 8 p.m. on VH1.
Watch:
Top 9 TV Pop Star Cameos