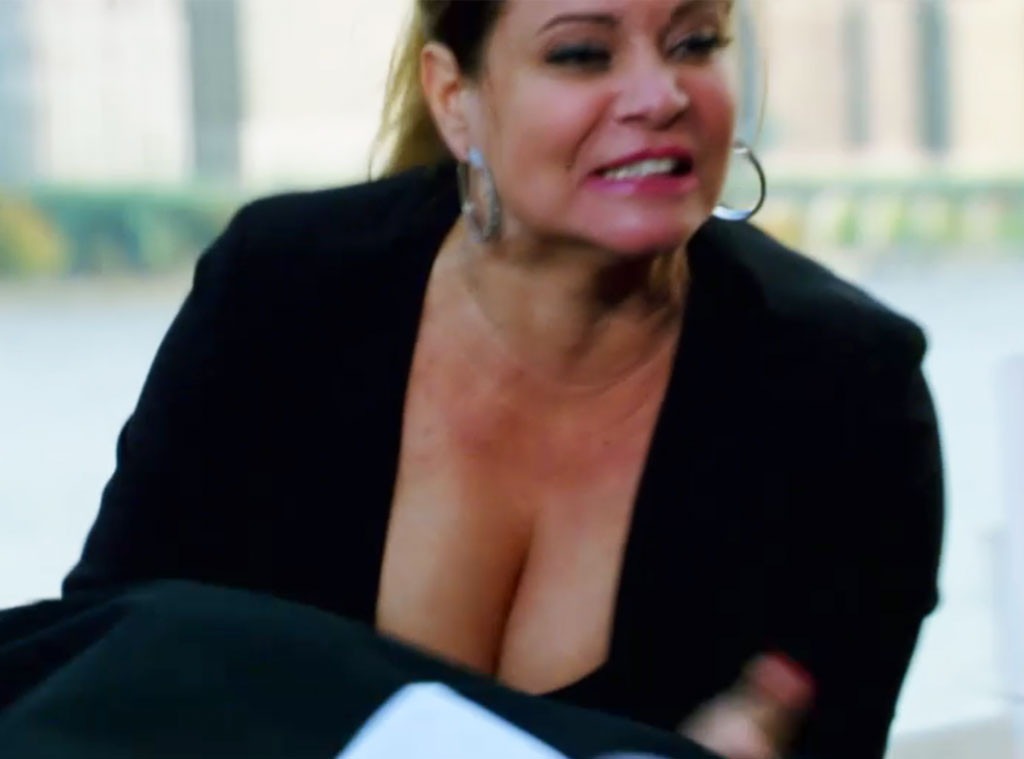 VH1
If you thought Teresa Giudice flipping the table on The Real Housewives of New Jersey was bad, well, you haven't been watching Mob Wives. The ladies of Staten Island didn't hold anything back when a meeting to discuss social media slams—yes, seriously, social media—turned into an all out brawl. There was a table flip. There was blood.
Karen Gravano, who returned to the VH1 series after taking a season off, wasn't happy with Natalie Guercio calling her a "deadbeat" mom on Twitter. Renee Graziano isn't a fan of Natalie either, but Big Ang and Drita D'Avanzo had no dog in this fight.
"If yous can't handle it," Natalie told the ladies. "Come at me!"
And that's just what Karen did. She tossed over the table and lunged at Natalie and the two quickly became locked in a hair-pulling, expletive-laced battle.
"Out of f---ing nowhere, Karen decided to flip the table," Big Ang said in her confessional. "Two f---ing grown women rolling on the floor. Things were getting thrown, people were jumping in—it was f---ing crazy."
In her confessional, Karen said she was going to "bald this bitch," referring to Natalie.
Drita tried to jump in but was removed by security. "Security rushed in and saved Natalie," Renee said. But did they? Natalie tried to hurl glasses at Karen and chaos ensued.
Once the two were separated, Natalie tried to put herself together in the parking lot, but Karen was hot on her trail. To be continued…
Mob Wives airs Wednesdays, 8 p.m. on VH1.