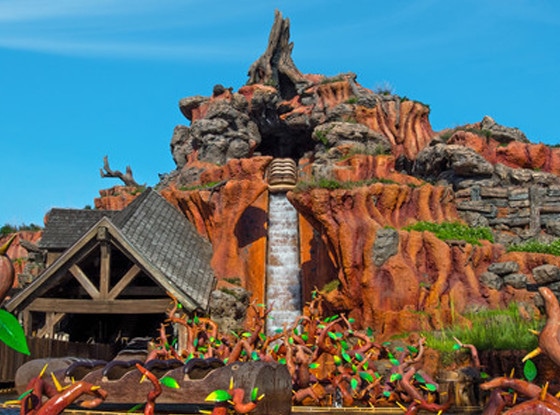 https://disneyworld.disney.go.com
It's the kind of situation every single woman dreams of from the second they watch [insert favorite rom-com here]. We're talking about someone getting on bended knee to pop the question to you.
You can feel it in the air. The moment is right. The person you have fallen for confesses their forever love. They show you a ring and you say…
"AHHHHHHHH!"
And that is probably how this magical Disney proposal went down, just based on the perfectly timed photo that was posted to Imgur by Patrick De Nicola. He proposed to his now-wife Annie back in March of 2013 at Disney World in Orlando. And the picture is spectacular.
"My wife and I have always been huge Disney fans. We both grew up going every year. She knew that I had bought a ring, so the only thing I had left was the element of surprise," he wrote. "I knew what her favorite ride was, and I knew that the last place she would expect me to pop the question was the drop... The Disney Cast Members helped with everything. It was perfect."
Well, you clearly have yourself a winner, Pat. (Can we call you Pat?). Because one of the best rides at Disney is Splash Mountain, so she chose well. And so did you.
"Right as we ascended to the top of the big drop, Patrick got all giggly and took the ring box out of his pocket, and asked me to marry him just before we dropped!" Annie wrote in a blog post for the website Magical Day Weddings. "He had timed it perfectly – the photo snapped and got my reaction of laughing, crying, while also getting soaked. I said 'Yes, of course!' when we reached the bottom and put on my beautiful ring."
When they got off the ride, their parents were waiting for them so they could celebrate together. And now we're crying because it's all SO SWEET.
Sure, her hair is in her face in the photo and they both look ridiculous, but that's what makes it so special. Because honestly, how many times can you see a proposal story on Facebook of another damn flash mob/viral video situation?
We say: more popping the question during steep drops and less popping the question during a choreographed dance to Bruno Mars' "Marry You."