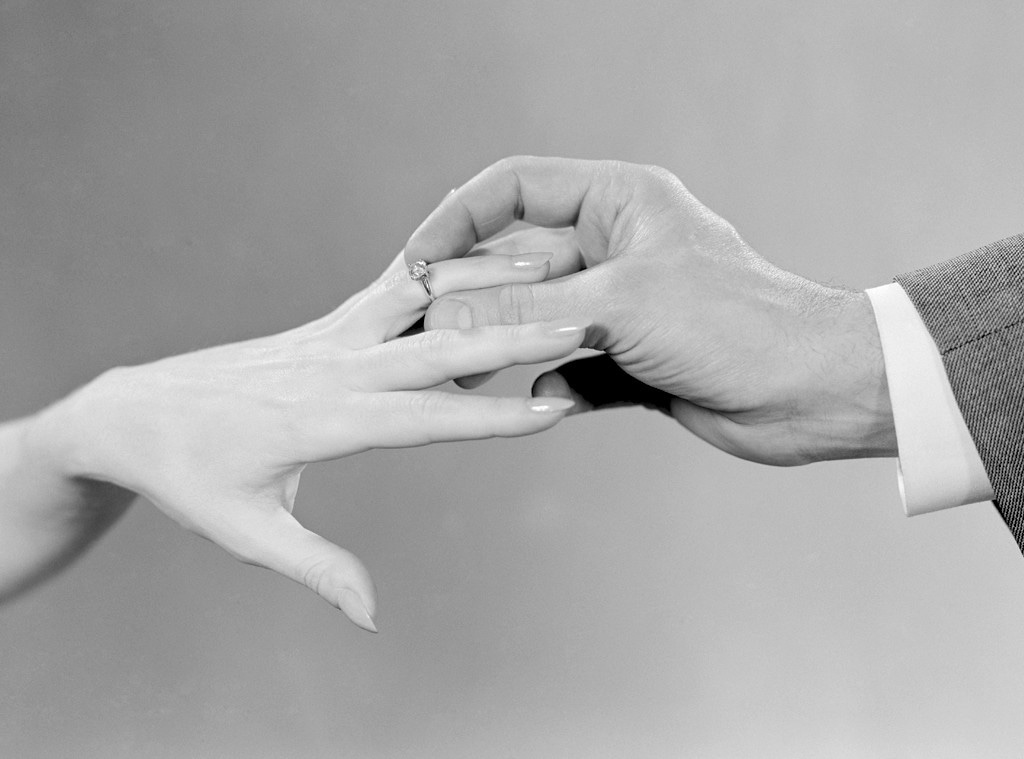 H. Armstrong Roberts/ClassicStock/Getty Images
When it comes to engagement photos, a lot can go wrong. You can have a spray tan accident the day before. You could accidentally snot all over your face from all the crying. Or, if you're like this couple, you could inadvertently announce to the world you enjoy anal sex.
How did that happen? Well, this couple apparently have the initials A.N. and A.L. When they got engaged at what appears to be a Benihana (why would you do it there?!), it looks like the boyfriend wrote their initials in rice on the flattop with a sweet little heart in the middle. Adorable in theory, but in execution it looked like this:
The photo was posted to reddit for the entire world to see under the caption: "I don't think they thought out this engagement photo."
Can you imagine if they showed this photo, a photo that basically says they love anal, to the girl's parents to break the engagement news?
"Mom. Dad. We have something to tell you. Actually, we have something to show you…"
[Shows photo to parents]
"Yep! We're taking a big step in our relationship. Well, what do you think about that?"
[Silence]
"What is it? Aren't you guys happy we're doing this?!"
[Horrified looks]
"That's it! I really thought you two would be happy that we're taking our relationship to another level and yeah, it will be rough at times and we'll both have to sweat hard to make it work…but we're willing to try! C'mon, honey! We'll do this without them!"
[Mom bursts into tears. Dad lunges after boyfriend]
Regardless of the photo fail, this couple just got engaged and we're excited for them. Congrats, you two! Please think twice, however, before using your initials on any wedding décor. Heaven forbid you get "ANAL" printed all over the cake.
Watch:
Team Nick or Shawn? "Bachelorette" Guys Choose Sides!