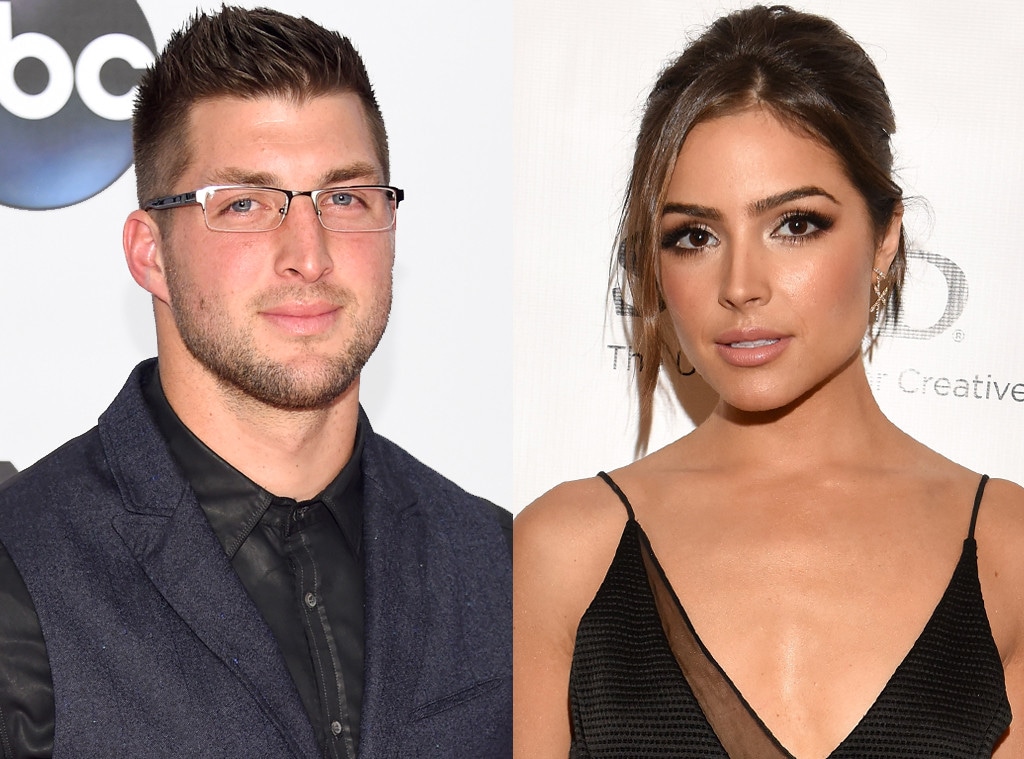 Larry Busacca/Vivien Killilea//Getty Images
Tim Tebow and Olivia Culpo have called it quits.
Less than two months after it was revealed that the former NFL player, 28, and the former Miss Universe, 23, were "dating but trying to keep out of the public eye as much as they can," E! News now confirms they have broken up. While one insider maintains they were never serious, another adds that the split was amicable. "They are not seeing each other anymore but are still friends," the second source reveals.
The New York Daily News, which first reported the breakup Thursday, claimed Culpo ended things because Tebow kept his vow to remain a virgin until marriage. "He was really into her," a source close to the 2012 Miss Rhode Island USA claimed. "He was sending her love letters and cute notes and professing his love for her...She had to break up with him because she just couldn't handle it. He still hits her up, but she just can't deal with the sex thing. He's pretty adamant about it, I guess."
Contrary to the publication's report, an insider tells E! News that the former couple's split had "nothing to do" with Tebow's decision to remain abstinent.
"They are still friends and will remain to be," the insider reiterates.
Neither party has commented on the recent split, and reps didn't return request E! News' for comment. Tebow, who previously played for the Denver Broncos and the New York Jets, was romantically linked to actress Camilla Belle in 2009. The athlete was also falsely linked to 19 Kids and Counting reality star Jana Duggar in 2014. Culpo, meanwhile, famously dated singer Nick Jonas from 2013 to 2015.
— Reporting by Baker Machado