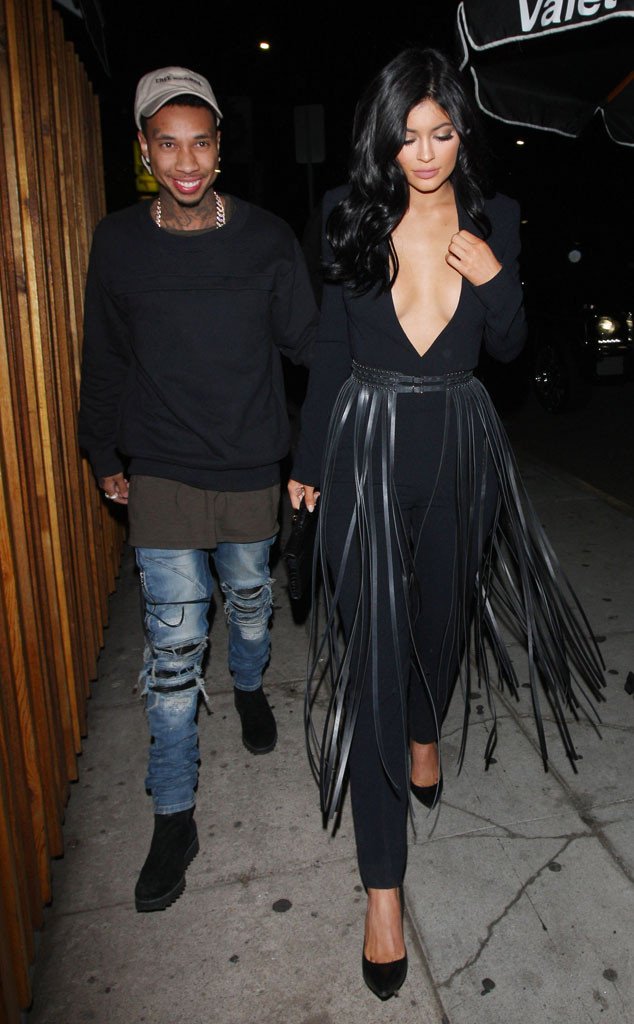 Photographer Group / Splash News
Tyga rang in his 26th birthday on Thursday, and fans everywhere noticed that Kylie Jenner was nowhere to be found—not on social media, not at his birthday party and not by his side.
Turns out, E! News can confirm the couple—who started dating in October 2014—has broken up.
Kylie was the one who made the decision to call things off just as she returned from Australia on Thursday because of "something Tyga did," a source tells TMZ.
"They are on a break," another insider tells us. "They were just a week or so ago talking about 'ever after' and things got messy this past week. Kylie wants time to just be by her self and do her. Tyga is not giving up as that's his one and only lady."