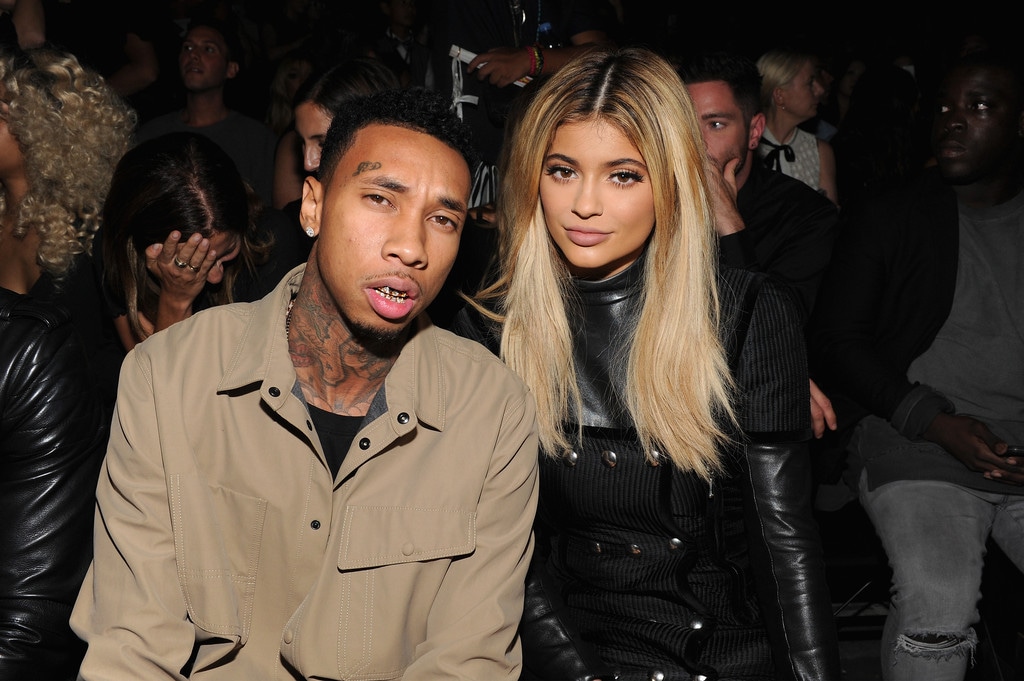 Craig Barritt/Getty Images
Kylie Jenner may have said she's not getting married any time soon, but that doesn't mean she's not talking about it.
E! News has learned that the 18-year-old and her rapper boyfriend Tyga are thinking long-term when it comes to where their relationship is going. "Tyga wants to marry Kylie eventually," a source tells E! News. "They discussed it later down the line once Kylie gets a bit older. They are in a very happy place."
So are wedding bells in their future? Quite possibly, but for right now, these two lovebirds are just enjoying being a couple. "Tyga and Kylie are in a really great place in their relationship. They Are really in love. Tyga would do anything for Kylie," the insider adds.
"He thinks she is the most beautiful lady in the world and always tells her that. Tyga spends lots of time at Kylie's new home. Their favorite thing to do with each other is just laugh, watch a movie, cook some food and just chill out. They are both very low key people in their environment. Tyga is super close with Kylie's family and loves hanging with them."
This isn't the first (or second) time Kylie and Tyga have been in the same conversation as a possible wedding on the horizon.
Back in December 2014, Jenner was at the center of multiple rumors in her personal life, and shot them all down at once with one tweet. "I'm not trying to become a rapper, I'm not getting married, & I'm not pregnant..." she wrote. Fast forward to July 2015 and potential nuptials were making their way back into the rumor mill.
In response to Life & Style's "Teen Bride" cover story, Kylie assured her 10.7 million Twitter followers at the time that she has no immediate plans to marry T-Raww. "Not planning on getting married anytime soon," she tweeted. The tabloid also claimed Kylie and Tyga have an "ironclad prenup," and that she will wear a custom Balmain gown, Caitlyn Jenner will walk her down the aisle and sister Kendall Jenner will be maid of honor.
Hey, all of those things could be true one day, but not today.