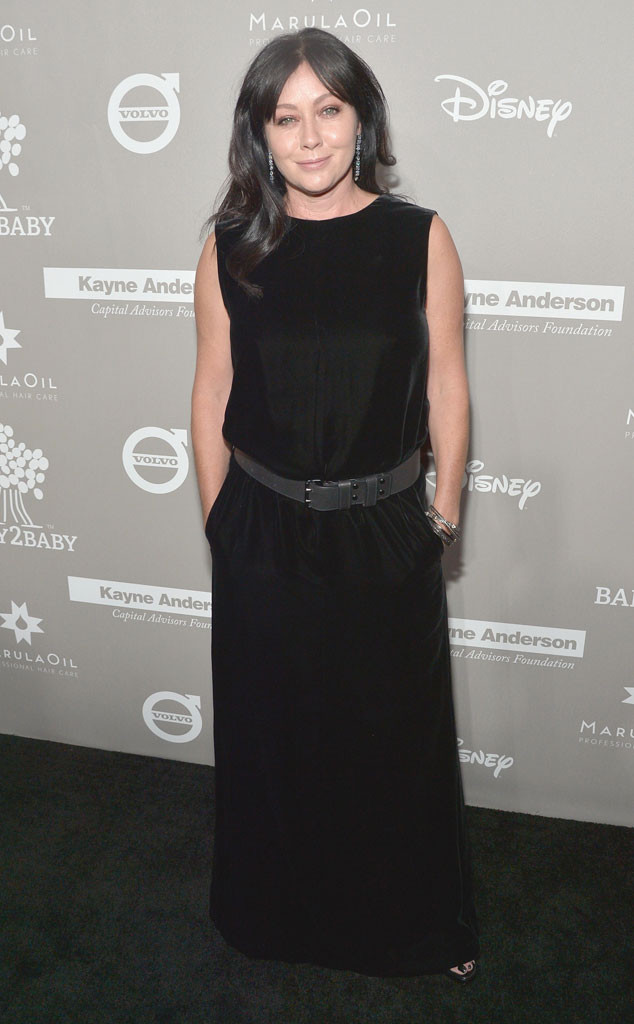 Charley Gallay/Getty Images for Baby2Baby
Shannen Doherty is back in the spotlight after being away for months to concentrate on her health.
The 44-year-old Beverly Hills, 90210 and Charmed alum attended the 2015 Baby2Baby gala in Los Angeles on Saturday, marking her first public celebrity appearance since revealing in August that she had been diagnosed with breast cancer.
Doherty wore a black, sleeveless, loose-fitting, belted Vera Wang shift gown, paired with matching sandals, long, sparkling earrings and silver bangle bracelets.
The actress had earlier this year filed a lawsuit against an accounting firm she claims failed to make payments on her medical insurance without her consent or knowledge, saying that when she finally did obtain coverage again, she visited a doctor who discovered she had "invasive breast cancer metastatic to at least one lymph node." The company she sued has denied any wrongdoing.
Doherty had said her doctors told her the disease had likely spread during the time when she was uninsured and that she is set to undergo chemotherapy and have a mastectomy.