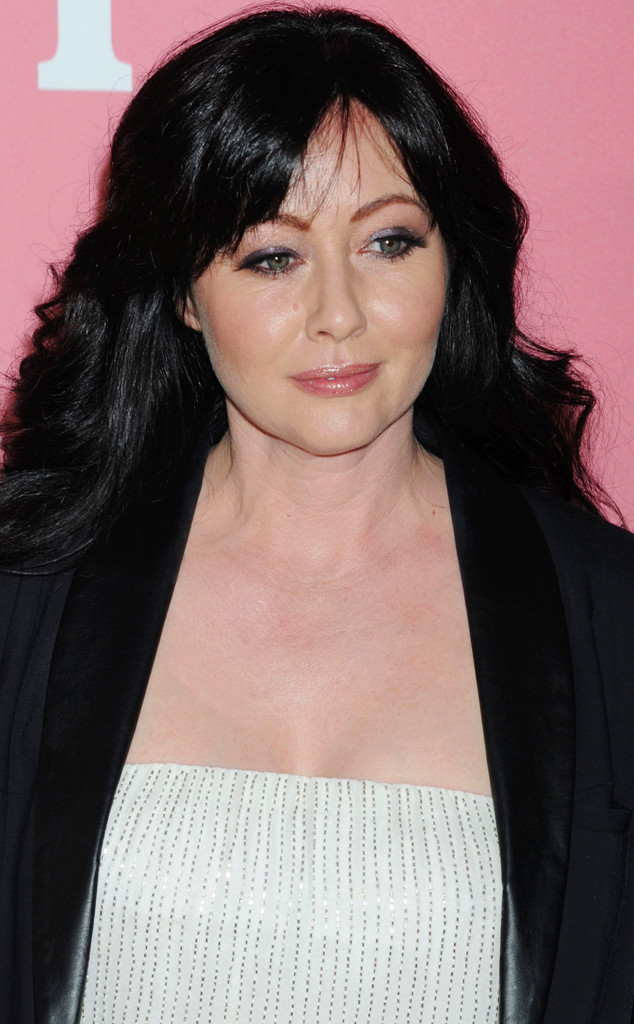 Jeffrey Mayer/WireImage
UPDATE: The firm at the center of Shannen Doherty's lawsuit has released the following statement in response to the allegations:
"Tanner Mainstain is saddened to learn that Ms. Doherty is suffering from cancer and wishes her a full recovery. However, the claim that Tanner Mainstain caused her to be uninsured, prevented her from seeking medical care, or somehow contributed to her cancer is patently false. Tanner Mainstain will aggressively defend all of Ms. Doherty's claims in court."
________
Doherty has been diagnosed with breast cancer.
In a lawsuit filed by the former Beverly Hills, 90210 actress, Doherty claims that accounting firm Tanner, Mainstain, Glynn & Johnson failed to pay for her SAG medical insurance without her consent or knowledge.
The 44-year-old further alleges that the firm pocketed her 5 percent earnings, which she paid them as a result of managing her finances, and withheld money that was normally used to pay her medical insurance for themselves.
According to court documents obtained by E! News, Doherty says that they ignored an invoice for payment of the premium in early 2014, causing SAG cancel her insurance.