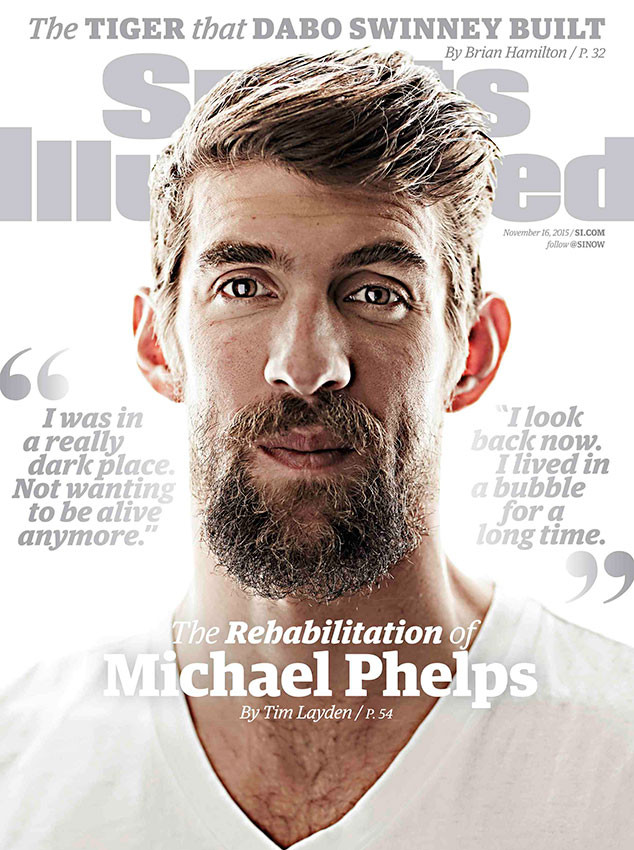 Simon Bruty
Michael Phelps has had a brutal couple of years, but he has since gotten through them with the help of friends, family and rehab.
When Phelps was arrested for DUI in September 2014, many, including himself, thought his Olympic swimming days were over. It was his second arrest for the same reason in 10 years, which ultimately led him to check-in to a rehab facility for treatment. Prior to checking in, however, he wasn't coping very well.
"I was in a really dark place...not wanting to be alive anymore…I look back now...I lived in a bubble for a long time," he says in the new Sports Illustrated. Even his longtime coach, Bob Bowman, felt that something bad would happen to the Olympian ahead of his arrest.
"I had been living in fear that I was going to get a call that something had happened," Bowman tells the magazine. "Honestly, I thought, the way he was going, he was going to kill himself. Not take his own life, but something like the DUI, but worse."