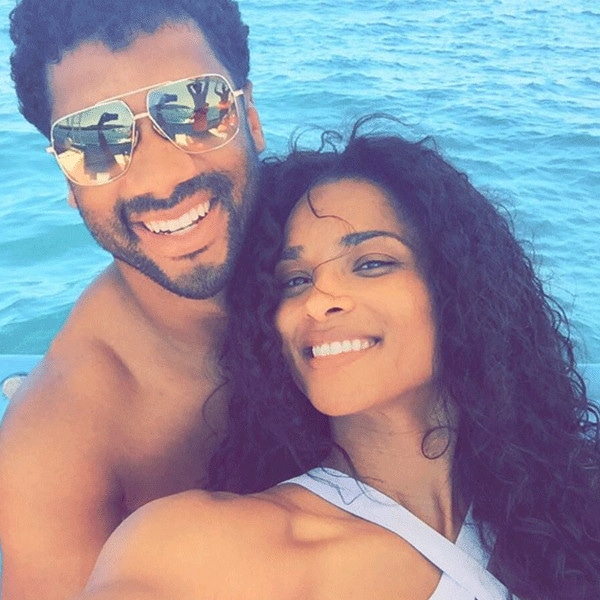 Instagram
Say goodbye to football stadiums and hello to paradise!
As the Seattle Seahawks enjoy a week off from the season, quarterback Russell Wilson decided to take full advantage of the vacation by traveling to Mexico with his girlfriend Ciara.
The couple arrived at Casa Aramara in Punta Mita where they immediately decided to soak up the sun for a week.
Ciara and her son Future Zahir were able to witness a beautiful sunset right on the ocean blue water before mommy opted for an impromptu bikini photoshoot later in the vacation.
Whether posing by the palm trees or in the water with her man, Ciara flaunted her stunning figure in a variety of one-piece bathing suits. The couple would later enjoy horseback riding, jet skiing and quality time with a couple of friends.
"Love & Happiness," Wilson wrote on Instagram before quoting his leading lady. "It's so good lovin' somebody and somebody loves you back."
If the pictures weren't enough proof that these two are going strong, the NFL stud recently gushed about the "I Bet" singer in a recent interview.
"I knew God had brought me into her life to bless her and for her to bless me and to bless so many people with the impact that she has and I have," Wilson explained to Rolling Stone. "He has anointed both of us—he's calling for us to do something miraculous and special."
Ciara added, "We share similar views on pretty much everything. It's just super organic."
For those Seahawks fans worried that Wilson is having too much fun away from the field, don't worry. On Sunday, the 26-year-old shared a photo of his teammates huddled on the field. "Wishing we were playing today!!!" he wrote. "Can't wait to go back to work with the fellas! #GoHawks 1-0."