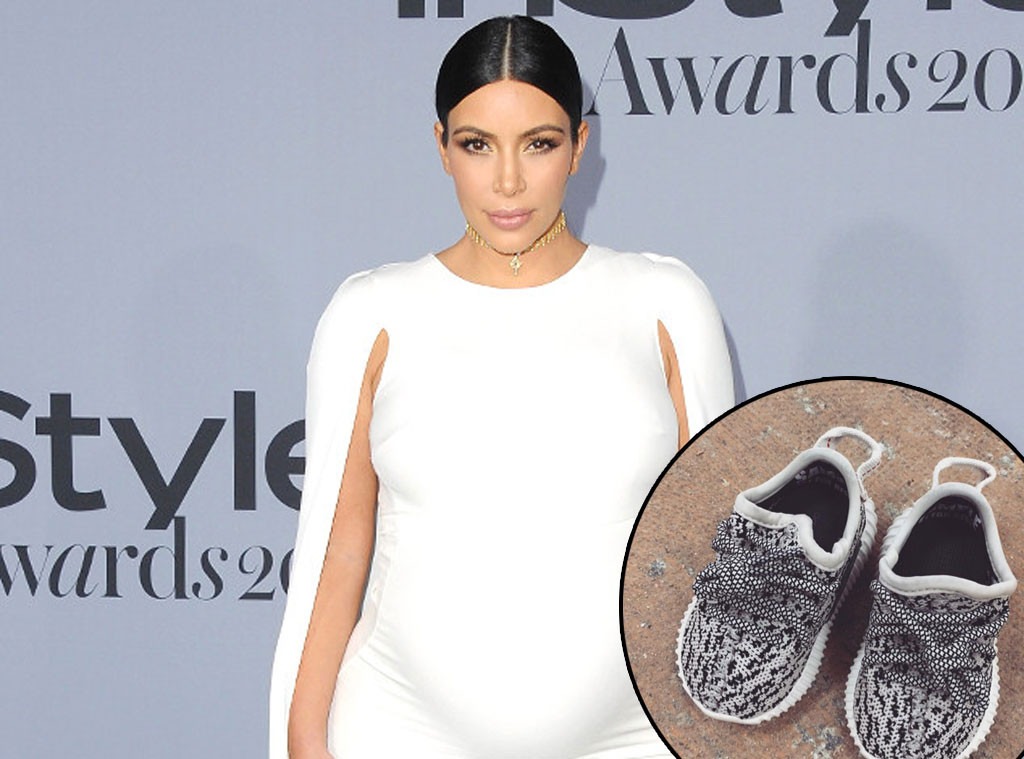 Jon Kopaloff/FilmMagic
It's already a well-known fact that North West easily takes the title as Best Dressed Toddler in Hollywood, and it looks like her little brother is about to follow closely in her footsteps.
Just as she often does with her daughter's wardrobe additions, Kim Kardashian took to Instagram to share a few pieces from her unborn son's closet—things that most of us as full-grown adults do not and probably will not ever own.
On Thursday she shared a photo of Kanye West's diamond-encrusted chain alongside an adorable mini version of it.
"#LikeFatherLikeSon," she captioned the photo. "Thank you so much @lorenridinger @jrridinger @amberridinger @duanemclaughlin for the chain to match daddy's!"
Then, on Friday, she followed up the jewelry photo with another accessory made just for her son: a pair of mini Yeezy tennis shoes!
"Baby Ye," she wrote alongside the teeny, tiny shoes with the hashtag "#1of1."
Of course the designer baby apparel shouldn't come as too much of a surprise for anyone, considering the massive amount of high-fashion pieces little Nori already owns. From Balmain to Alexander Wang, Hermés and Giuseppe Zanotti, North is continuously decked out from head to toe in designer wear.
While you may find that absolutely crazy, it's kind of a necessity for the children of a couple dubbed "the first family of fashion"—especially when the kids are sitting front row at fashion shows next to the likes of Beyoncé and Anna Wintour (as Nori has in the past).
Bertrand Rindoff Petroff/French Select/Getty Images
In fact, in an interview with Vogue, Kim revealed how North already has a strong connection to what she wears.
"Every day she wakes up and says 'shoes,'" she explained. "'You have to bargain with her—before you change her diaper she needs a pair of shoes on."
Shoes aside, she also has a love for mini purses. "North does love handbags," Kim admitted, acknowledging her daughter's penchant for Chanel and other top designer brands. "And anything where there's a little bit of glitz."
We can't help but wonder what fashion statements her little brother will love in the future!