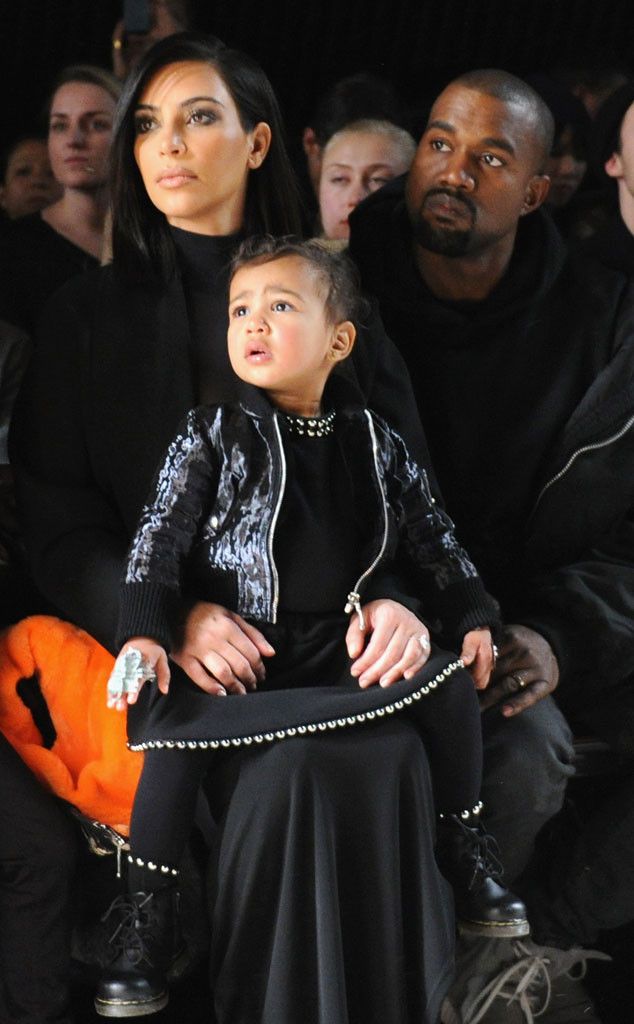 Craig Barritt/Getty Images
For most toddlers, crying means they're hungry, wet, cranky, etc.
But if that toddler is North West, it could just mean, "Hey, mom...I'm barefoot here..."
"Every day she wakes up and says 'shoes,'" Kim Kardashian tells Vogue about her increasingly adorable "girlie-girl," who will be 2 in June. 'You have to bargain with her—before you change her diaper she needs a pair of shoes on."
Sounds as though North has come to the right place—in addition to the other irons she has in the fire, mom Kim is the purveyor Kardashian Kids, whose latest collection launches April 13 on Nordstrom.com.